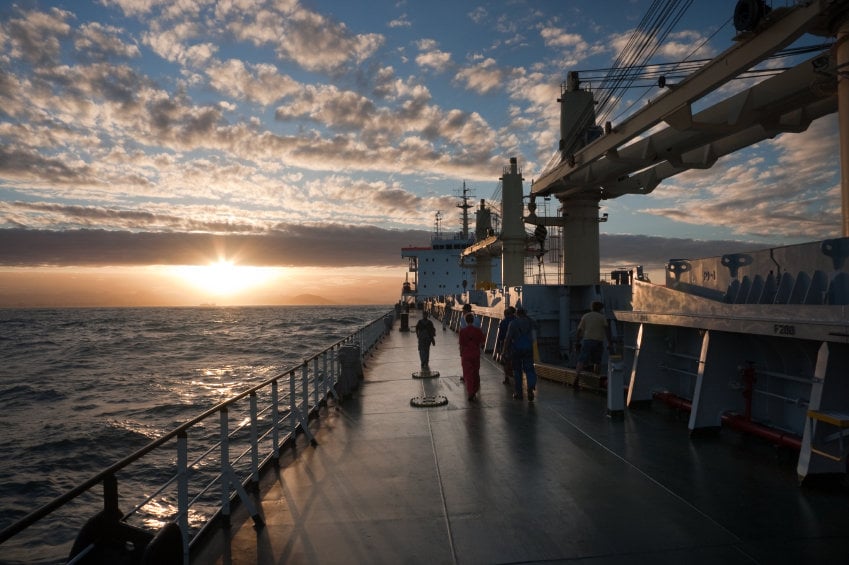 Export derives from the conceptual meaning as to ship the goods and services out of the port of a country. The seller of such goods and services is referred to as an "exporter" In International Trade, "exports" refers to selling goods and services produced in the home country to other markets. If we look at world's largest exporter countries, United States is the world's third largest exporter, after the European Union (EU) and China. In 2012, total U.S. trade with foreign countries was $4.9 trillion. This consisted of $2.194 trillion in exports of both goods and services.
Canada is number one export partner for US and it represents 19 percent of total exports of United States. Second biggest partner is European Union with 17 percent then Mexico with 14 percent, China with 7 percent and Japan with 5 percent is following Canada and EU. According to the Bureau of Economic report the U.S.  exported $2.1 trillion worth of goods in 2011. Exports in the United States increased to 187403 USD Million in April of 2013 from 185208 USD Million in March of 2013. Exports in the United States is reported by the U.S. Census Bureau.
What are top five export commodities in USA?
1. Petroleum Refining
According to 2012 numbers Petroleum refining export is $108.0 billion. Despite the relatively tiny role of exports within the US Petroleum Refining industry (IBIS World report 32411) – exports account for an estimated 15.0% of the $725.0-billion industry) – foreign demand for refined products is expected to increase over the next 10 years. Hydraulic fracturing is projected to increase US output, thereby lowering prices for crude inputs. Refineries will then be able to sell their output at a more competitive price on the world market. Chile, Panama and Brazil become as major destinations for US-refined petroleum.
2. Organic Chemical Manufacturing
2012 export estimate: $44.9 billion
According to IBIS World's report the organic chemical export was to generate more than 30 % of the industry's revenue in 2012. Organic chemical manufacturing commodities 'exports have been soaring. The old world (European continent) is the largest market for organic US chemical exports. USA Organic Chemical Manufacturing industry products and their industry activities are as follow;
Industry Products
Ethyl alcohol
Gum and wood chemical products
Cyclic crudes and intermediate products
All other basic organic chemical products
Fatty acids
Synthetic organic alcohols
Synthetic flavor and perfume materials
Bulk pesticides
Industry Activities
Manufacturing gum and wood chemicals
Manufacturing cyclic crudes and intermediates
Manufacturing ethyl alcohol
Manufacturing other basic organic chemicals
3. Car and Automobile Manufacturing 2012 export estimate: $44 billion 
US car and automobile manufacturers aim international markets for the past years. China and Saudi Arabia are becoming crucial export market for US
US automakers have targeted these countries as prime destinations for their products. Now US 10 times has more car and automobile export than 2008 for China. As we all know China has become a big market for all exporting countries due to changing lifestyles and increasing the standards of living. For example As a Americans number one car and automobile producer General Motor (GM) sold a total of 9,025,942 vehicles globally in 2011 and improved its market share to 12 percent according to economists. Their target market is mostly North America, South America, the Middle East and Europe.
4. Plastic and Resin Manufacturing: 2012 export estimate: $40.4 billion
Exports have been one of the few steady sources of demand for plastic and resin manufacturers. According to the American Chemistry Council (ACC) Plastics Industry Producers' Statistics (PIPS) Group, resin production increased almost 3 percent to 106 billion pounds in 2012. Total sales rose 2.1 percent in 2012
Although the demand for plastics is ultimately tied to overall economic growth, plastic resins are used in a variety of end-use markets that featured different dynamics at play:
Packaging is the largest market for plastic resins. Building and construction represents an important market for plastic resins if we consider North American construction activity grew by 5.2 percent in 2012. Transportation industry is another important field for plastic resins. Light vehicle sales continued to strengthen in the U.S Furniture and furnishings represent a key market for plastics. The North American furniture industry, tied to the health of the housing market,
Varied uses for plastics and increasing manufacturing activity abroad have supported sales to foreign nations.
5. Brand Name Pharmaceutical Manufacturing 2012 export estimate: $29.0 billion 
US-based manufacturers are increasing their production level and it is an important producer in the market with their half of all pharmaceuticals on the world market in 2012. The Brand Name Pharmaceutical Manufacturing industry's exports have increased at an estimated annualized rate of 8% and accounted for an average 24 % of industry revenue. The EU is the main partner for US pharmaceutical exports Germany in particular.
According to American forum's statistics in 2012 Brand name and generic pharmaceutical industries combine to share 1.5 % of the GDP and employ over 322,000 workers.