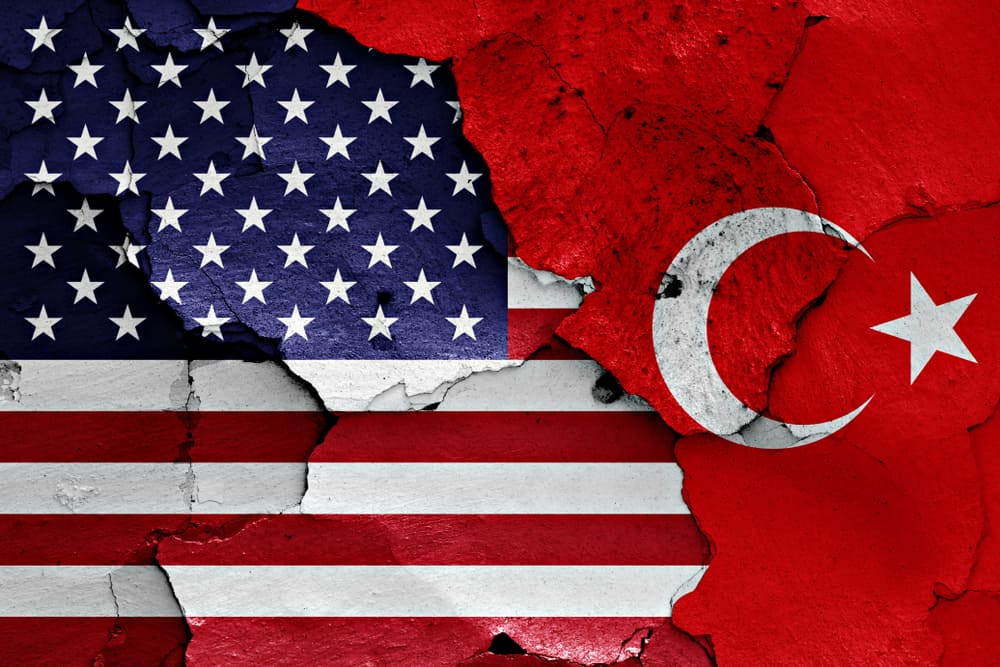 Last Thursday, U.S. President Donald Trump announced that a tariff on Turkey's steel exports to the U.S. will be decreased to 25% from 50%.
The tariff was doubled last summer by President Trump, due to the declining relationship between the two countries at the time. President Trump had also increased tariffs on steel, aluminum, and some other strategic materials for several other countries due to increasing security concerns around terrorism in 2018. Turkey was on the list of affected countries, as well as Mexico, Canada, and the United Kingdom.
Due to increasing tensions between the U.S. and Turkey, President Trump doubled tariffs on Turkish steel, a move that resulted in an almost 40% decrease in imported steel from Turkey over the last year. This greatly affected the Turkish steel industry, because the U.S. is the number-one purchaser of Turkish steel in the world.
There have been tensions between the two countries since last year.
First, the Turkish government held hostage an American pastor, Andrew Brunson, due to his alleged involvement with FETO terrorist group. Then, another conflict arose between the two countries when Turkey ordered an air defense system from Russia that the U.S. believes will jeopardize its F-35s flying over Europe safely.
On the other hand, as President Trump removed Turkey from the list of the developing countries, Turkey will not take advantage of the Generalized System of Preferences, a program that allows countries to export with no duties on selected commodities. GSP is designed to help developing countries' economies by allowing them to export goods to the U.S. without paying any duties. President Trump believes that with current improvements in the Turkish economy, Turkey has met the program's financial requirements, and it is time to graduate from it. Even though Turkey was not happy about the change, it won't change Turkish global exports much, considering only less than 1% of exported goods falls under GSP commodities.
President Trump recently stated that, "Given these improvements, I have determined that it is necessary and appropriate to remove higher tariff on steel imports from Turkey."
The Turkish government sees this decision as a "positive one", but believes there is still long way to go in terms of repairing the trade relationship between the two countries. Turkey's Trade Minister Ruhsar Pekcan stated that "Turkey expected that all obstacles to bilateral trade would be lifted."