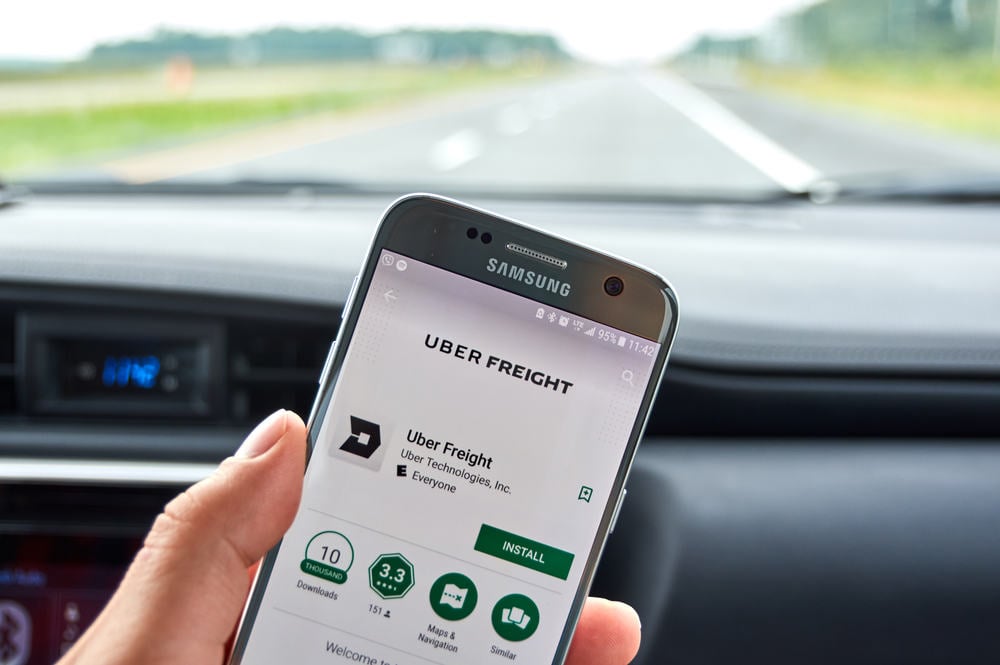 On January 1st, Uber launched a new feature on their Uber Freight app, allowing truckers to rate the loading facilities they interact with.
Now, Uber Freight allows drivers to rate facilities on a scale of 1 to 5 with an option to leave a written review. They believe that this feature will enable facilities to improve their operations for drivers and enable shippers to make more informed decisions. While shippers can't control broader freight market conditions, they can take action to make their freight more appealing to carriers. In a sense, shipping facilities will not only become aware of unseen inefficiencies, but they will also be held accountable for these inefficiencies. More specifically these inefficiencies may include inflexible appointment hours and lengthy detention times. According to data from the U.S. Department of Transportation, theses inefficiencies are estimated to cost motor carriers between $1.1 billion to $1.3 billion in annual revenue. As shippers contend with tight freight capacity, it is increasingly important for them to attract and retain the right carriers to move their shipments, said Kate Kaufman, director of account operations at Uber Freight. The question is, is this a step in the right direction?
Truck drivers spend a lot of time at facilities when they drop off and pick up freight, and often they will spend the night after a full day of driving.
This can be a good experience, a bad experience, or somewhere in between. In a 2018 survey of 150 carriers, 80% reported that there are some shippers they simply refuse to pick up from because of consistently bad experiences. This new rating system will hopefully help remedy any factors that may cause a bad experience for truckers. Facility-related factors such as detention time, bathroom access, and parking availability can be key factors that will help drivers decide whether or not they would like to take a particular load. They can make these decisions faster, and it will ultimately create new ways for facilities to both accommodate and attract drivers to their facilities which, in turn, will help companies ship goods both faster and more efficiently. Although truckers can leave personal comments about their experiences at certain facilities, the system is focused on overall ratings. If the same complaints continue appearing, facilities will have a chance to change the problem to accommodate their customers.
Uber Freight introduced its shipping platform last year to allow shippers to manage operations, tender loads, and track shipments from a personal computer.
This trend has also fueled the rise of the digital freight broker industry, which automates load matching and uses technology to set rates or identify supply chain delays. Adding a rating system for carriers and truckers was only inevitable and only adds to this process. Hopefully, it won't be too long before facilities can start rating carriers and truckers, because let's face it – it goes both ways. For now, that is not possible, but already, some shippers are already looking at ways to utilize feedback.
Overall, this is a new feature that is sure to have many kinks, but it is a step in the right direction. Hopefully, it will benefit all parties involved, but at a minimum, it seems that it will make truckers' working conditions much better.