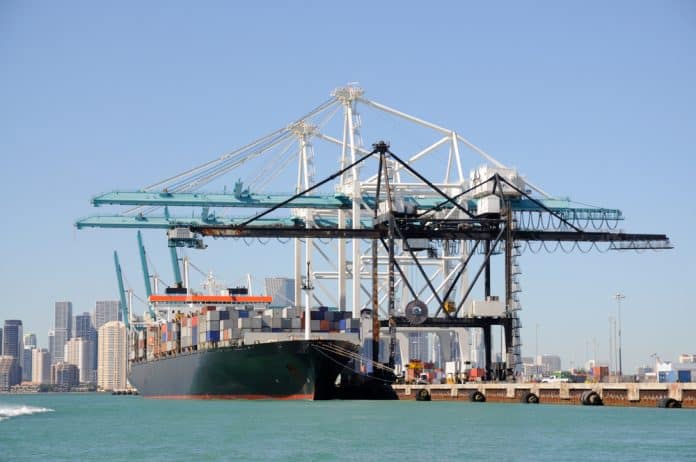 It is a fact that the U.S. export containerized market is much more connected to imports than we would like it to be. To understand export expectations, we need to understand the impact of imports better on the U.S. East Coast and Gulf.
The U.S. economy is slowing down, and inflation is at 9.1% as of June which has slashed consumer demand. While demand has started to fall since the beginning of the year, big box stores like Target get caught with 43% more inventory than a year earlier. Import freight rates from Asia started to come down, however, how will all of this really impact exports?
No Room At The Inn
Let's start with high inventory. The warehousing capacity shortfall has been worsening for a sometime now and warehouse vacancies have fallen to 4%. That lack of availability is creating a domino effect, from distribution facilities to intermodal yards, to ports and to ships at sea. In 2021, those costs rose 29.5% to $501.3 billion, and they are heading higher this year as interest rates rise, according to S&P Global.
According to the Hapag-Lloyd website, their average dwell times for Hapag-Lloyd boxes at several terminals are as below (these include all type of moves.) To give perspective, before Covid, container dwell times were averaging 3.5 days in Gulf Ports.
Charleston, SC – Average 7.7 days
Chicago, IL – Average 9.3 days
Houston, TX – Average 7.5 days
Kansas City, MO – Average 8.7 days
Long Beach, CA – Average 16.6 days
Los Angeles, CA – Average 12.8 days
New York, NY – Average 7.8 days
Norfolk, VA – Average 7.4 days
Savannah, GA – Average 8.8 days
Besides container dwell times, terminal operations are still crippled in most of the East Coast and Gulf Coast ports. There were 31 ships anchored in Savannah and another 17 ships anchored in Houston as of July 1st.
Rerouting
Secondly, we need to investigate the diversion of cargo from west to east. As of today, ILWU and PMA negotiations are still proceeding, and no signs of agreement are on the horizon. Since this year was the renewal of the contract, the diversion of cargo to the East Coast and Gulf Coast initiated early in the year. This shift came on top of the post-Covid shift of importers from West Coast to Inland U.S. and East to diversify their supply chain entry points.
The comparison of this move of volume is very clearly seen on below chart.
In addition, "West Coast gateways handled 58.7 percent of total US imports from Asia in the first six months of the year, down from 61.5 percent in the first half of 2021" according to PIERS, "as a result, the East Coast's share increased to 34.3 percent in the first half from 32.8 percent a year prior, while the Gulf Coast's share rose to 6.7 percent from 5.3 percent." In the same period January to June 2019, Gulf Coast share was only 4.7 percent, resulting in more than a 42% increase. And just to amplify the impact, in June 2022, U.S. container imports hit another record month, as there were 26% more imports compared to pre-covid, June 2019.
Exports Market
While inventory levels and diversion of cargo is impacting, we need to keep a close eye on the general U.S. export market. The U.S. Dollar Index went up from 91 to 108 in the past year (July 21 to July 22), making U.S. products 18% more expensive than last year. In the meantime, though, with the expected U.S. economic downturn, U.S. manufacturers will turn to international markets from domestic. So, there will be more interest to export from the past two years when U.S. was continuously buying.
Based on these three major factors, I do not expect containerized export market is going back to a more fluid stage until the end of Q1 2023. Even if imports are slowing down, the effects will follow later with reduced inventory levels, container dwell times improved, and vessel schedule reliability goes back over 60%. I think a strong U.S. Dollar and less demand in domestic markets may create a mixture of expensive product with the will to sell. It will be interesting to see how it will be affecting our industry.