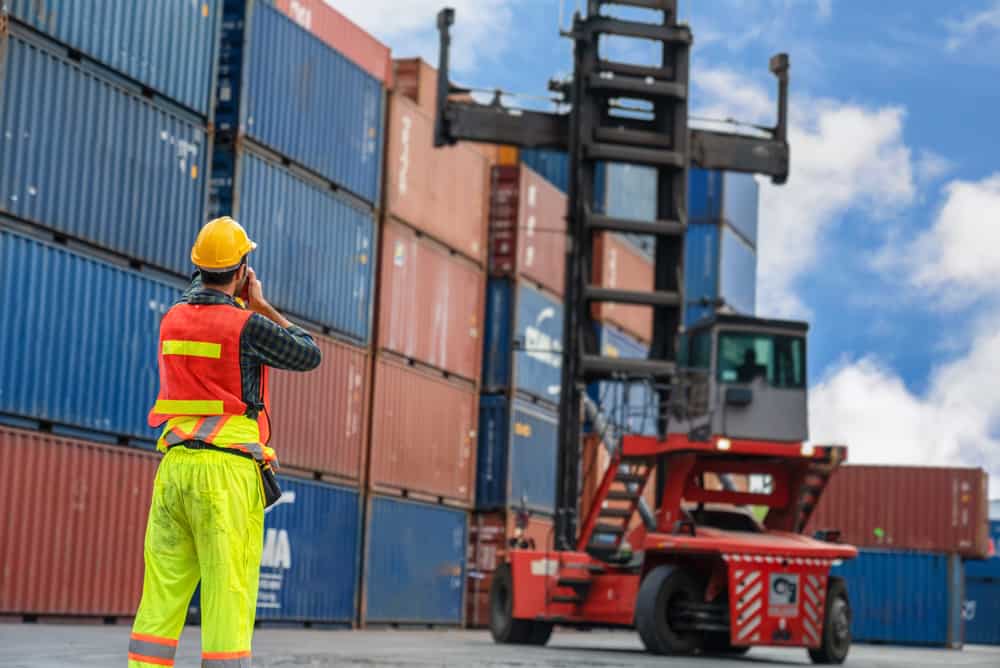 The peak season runs from mid-August through Thanksgiving and is known as the busiest time of the year for the retail and logistics industries. During this time, markets experience high demand, which means we see more goods on the sea and road by reason of back-to-school shopping and the coming holiday season. Although the holiday season might seem distant, retailers begin pulling forward inventory in preparation for it starting sometime in mid-August. This business typically runs through the end of the year.
Due to the high volume of shipments, businesses are faced with ongoing shipment delays in congested ports, warehouses, high freight rates and difficulties finding empty containers. For this reason, businesses are making their plans to be ready with its products early taking these issues into account. Obviously, shipping as early as possible gives businesses enough time to ensure goods will arrive in a timely manner. One question comes to our mind – Will the proactive management of companies considering excess demand and supply shortage be an effective solution while the COVID-19 delta variant is accelerating?
Challenges in the logistics industry will start again with the Delta variant of COVID-19.
The second half of 2020 featured new growth and unprecedented demand in the global economy that has yet to slow and will continue to grow as the peak season approaches in 2021. While the world is making plans to reopen, the rise of the Delta variant of COVID-19 has started to cause great concern while the problems in the supply chain have not been resolved yet.
The shutdown will further strain global shipping lines, which are still recovering from the partial closure of China's Yantian port in June following reports of an outbreak of 150 COVID-19 cases in a neighboring city. While it took a month for operations at Yantian, the world's fourth largest port, to return to normal, China has partly shuttered the world's third busiest port at Ningbo-Zhoushan after a single employee was infected with Delta variant of COVID-19. The Meidong Terminal that closed processes 25% of the cargo that passes through the Ningbo-Zhoushan port. The COVID-19 outbreak in China, which has partially closed one of the world's busiest container ports, raises fears that the rapid spread of the Delta variant will lead to a repeat of last year's shipping nightmares.
As the Delta variant provides an additional layer of uncertainty around the world, it's inevitable that experts will frantically search for solutions as the peak shipping season of 2021 approaches.
Here are some tips to keep your supply chain operating through the 2021 peak season.
The peak seasons in logistics this year will be unlike any other. With the Delta variant, congestions and pressures are set to continue until Christmas or even longer. It is essential to plan for the peak season and figure out how business will succeed. Let's take a look at three tips that businesses need to do to keep their logistics moving.
1. Alternative Transportation Mode
One unavoidable issue lies in customer satisfaction. Despite the negative impact of the global supply chain, customers still expect faster and faster shipping. Using creative fast transportation alternatives allows logistics needs to be met at the optimum level possible in line with the determined target.
2. Reconfiguration of global value chains
The pandemic has exposed the vulnerability of extended and complex value chains to production disruptions, particularly in the East Asia Pacific region. As a reaction, many of these supply chains may shorten or diversify through intensive efforts, relying on alternative partners. With the closure of the largest ports in China, different export countries (Colombia, India and Mexico) that will be partially substituted can provide an alternative solution in the medium term.
3. Re-Routing Ships
Unpredictable demand for goods with the closure of major ports in China will led to continuation of existing container shortages, port congestion and high freight rates. Companies can achieve a better supply balance by communicating with freight forwarders that have relationships with terminal operators in multiple ports. Re-routing to an alternative region might provide a solution to prevent current issue.
Finding alternative solutions gives a chance for timely delivery in the peak season.
Customer satisfaction plays a vital role in defining the true success of a business. A successful logistics management consists of reliable strategies that support providing superior services to meet customer demand. China's zero tolerance approach toward COVID-19 (one person testing positive enough to shut down port) will exacerbate already stressed global supply chains this year. This situation is raising fears as the peak shipping season started in the U.S., with strong consumer demand for imported goods driving a difficult position to getting delivery on time.
In fact, companies are raising worries that, amid the pandemic last year, ports around the world will again be faced with the same kinds of outbreaks and COVID-19 restrictions that have slowed the flow of everything from perishable food to electronics, and this is creating a panic effect on exceeding customer expectations for all logistics sectors. Each party in the supply chain is dependent upon other parties performing their responsibilities. If one party fails to perform its responsibilities the consequences can cascade both up and down the supply chain. Considering the impact of all this on the supply chain, finding alternative solutions will help determine expansions needed within biggest challenge facing the supply chain and will be imperative to surviving this peak season.