April is already here, so we all started to talk about how ocean freight rates will increase specially going towards Peak Season for Asia to US freight market. Lately, we have been hearing some interesting news about freight rates announced by TSA. I decided to search more about TSA (Transpacific Stabilization Agreement). We all know that TSA is a research and discussion forum about container shipping lines offering supply chain, logistics and freight transportation between Asia and the U.S.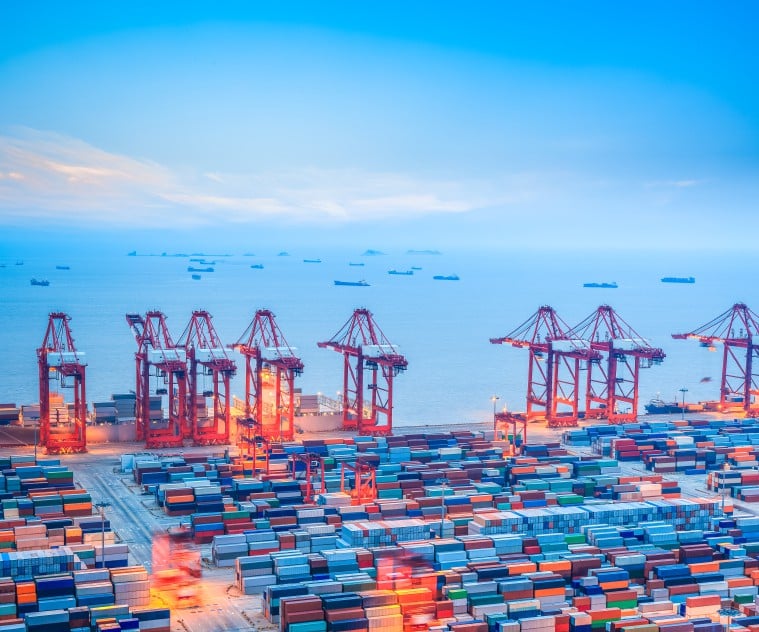 Now let's take a look at TSA's contract guidelines for 2015-2016 .
TSA lines made an announcement on Oct 1st 2014 their contract program of 2015-16 eastbound service. They outlined some adjustments to  freight rates and charges effective May 1, 2015. What are the key issues addressed in this program? Some of the most important subjects are the continuing short-term rate volatility; surging fuel prices; and inland inter-modal congestion resulting in higher costs facing Asia-U.S. container lines.
How did TSA develop the Rate and Contract Guidelines ?
TSA member shipping lines develops an ongoing review of the Asia-U.S. freight market throughout the year. Economic indicators are retail and manufacturing inventory levels, wholesale and retail prices, wholesale and retail sales, exchange rates and so on. Of course the specific trends of major commodities in different country markets also has a great effect to it. And then carriers check on the relationship between the supply of available vessel/equipment and the demand of cargo for the coming year. Carriers also have to review their  internal analyses of their end-to-end operating costs which may involve the cost of minimum basic port-to-port ocean transportation, or cost of added value shipment planning, tracking, consolidation and distribution services.
Typical contracts runs from May 1 through April 30, so then about 12-months although some contracts run for shorter or longer time periods depending on the markets. Most of the contracts dictates volume commitment in exchange for asking terms and prices. More than 90% of total Asia-U.S. container traffic moves under such service contracts, although a small number of contracts may have different start dates and longer or shorter duration.
What are the challenges, what are the main  features of the rate and what does cost recovery program include? Well, first of all TSA definitely recommends minimum voluntary contract rate benchmarks instead of general rate increases (GRIs). Then what are the challenges of the market as per Peak and off Peak Season?
As we know following the traditional December-February  "off peak" time, after carriers and their customers reassess market prospects, it won't be wrong if we say starting from March most of the contract negotiations begin. During summer time, with "back-to-school" merchandise that will be sold, in March and April we may tend to see a short peak period. During June, carriers starts to ramp up their service level when holiday inventory is shipped so major peak season then runs approximately from July through October.
Lets take a look at Supply-Demand and Latest Rates News?
Obviously carrier asset-sharing alliances and larger vessels has had a great impact  in the transpacific market.
Starting from May 1st, TSA the discussion agreement of 15 of the largest carriers in the eastbound Pacific, announced that the proposed minimum short-term rate for container yard shipments via California ports will be $2,050 per 40-foot container and  a proposed minimum rate of $4,100 per FEU for East and Gulf Coast . Severe Congestion at West Coast Ports obviously slowed down the operations since Nov last year. The slowdowns continued until an agreement was reached on Feb. 20. Carriers have been increasing their ocean rates because  the contract negotiations of ILWU and West Coast port congestion ended up creating some kind of strong demand for space on all-water services to the East and Gulf coasts via the Panama and Suez canals.
Brian Conrad, TSA's executive administrator said  "Given current cost pressures, it is essential that carriers address both market segments simultaneously for the coming year,". It seems like the increases will most probably be announced by beginning of June.
If you are interested to find out more about TSA you could  check our blog  or TSA website which offers updated information on eastbound activities from Asia to the U.S.
Bottom line is that these kinds of issues will eventually get resolved; therefore, going forward TSA will highlight the need for shippers' and carriers' close cooperation.