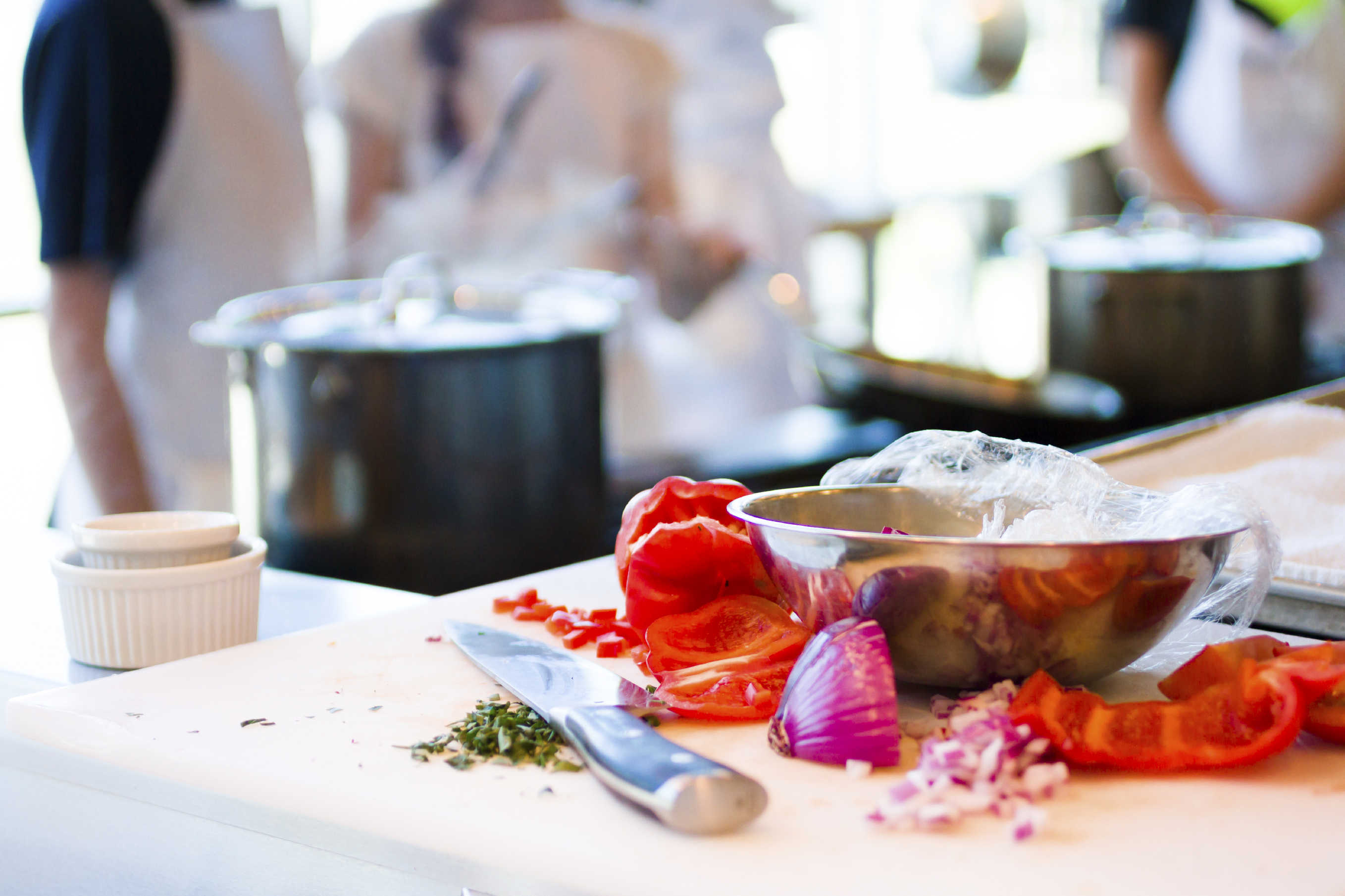 We now live in a generation where food is transforming and becoming more globally accessible.  So if that is the case, why is cooking still hard? Is it because we have become more we-want-it and-we-want-it-now over the past few years? Or is it just because we don't have the time?
Either way, those cooking shows on TV and on YouTube have become incredibly popular along with the likes of all of the cookbooks hitting the bookshelves. Could it simply be that we've been expose so much food advertising that we only think cooking is hard?
There are a lot of benefits of cooking. Maybe it's the healthier or more delicious food, the experience, social media bragging and of course spending less than you would by eating out every night. So, spending some time cooking each week is not a waste at all.
You don't have to make everything from scratch either. Look around and there are so many choices at the grocery store that are more or less pre-made. Even so, you still need some of the basics. Here is a sample of sample of items to have on hand; salt, ground black pepper, sugar and cooking oil. You can easily prepare anything with those ingredients then add on as you feel. It's like art and music. It gets better as you dig deeper into your imagination and inspiration.
If you want to start or just brush up on your cooking skills, the book I recommend for any starter or even intermediate cooks is Mark Bittman's "How to Cook Everything." A personal favorite, he basically explain almost every food item out there and its whereabouts. Another book is the American classic "The Joy of Cooking" which I bet your mother or grandmother have had a copy of at one point in their kitchen. Or you can even get a quick crash course cooking lesson from someone who knows how. To start, just pick one menu so you won't overwhelm yourself, then you add as you go. The next thing you know you're buying and eating things like quinoa and preparing dinner like ratatouille!
All in all, the process is so complex it stretches our mind and imagination in many unexpected ways. As humans, food is one of the most important factors for living. This has opened a lot of doors for me. Through cooking, I get to experience so much more in live from play to working in the freight forwarding industry. So start cooking and see what unexpected doors it can open for you.