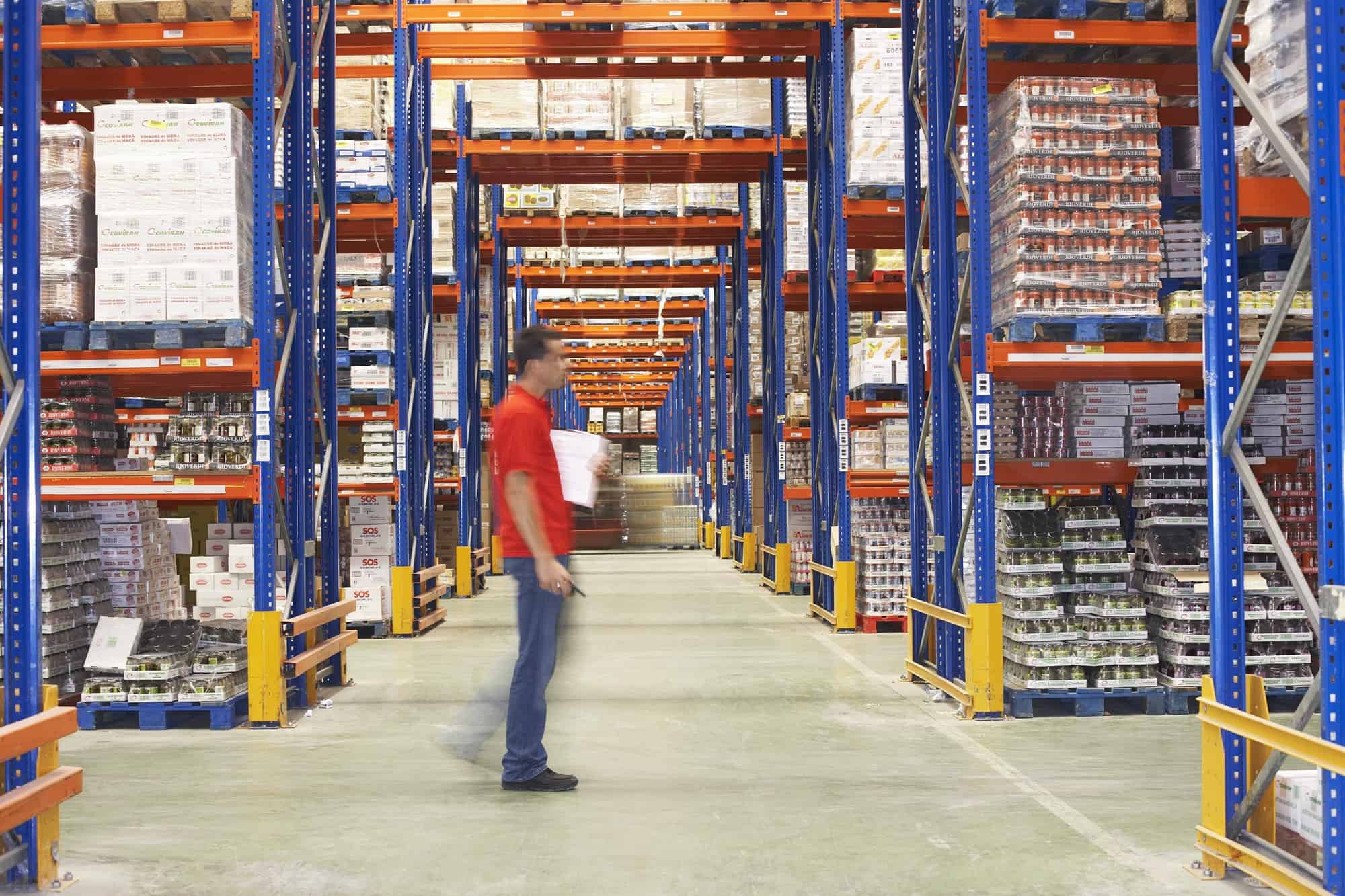 Many large companies today rely solely on the efficiency of an inventory management system for daily operations, supply chain management, and stock control.
The application of inventory management solutions is vast and is suited to commercial and corporate businesses that provide products and services to clients.
Managing a warehouse can be exceptionally demanding and presents challenges, such as unaccountable deficits and unforeseen product shortages due to poor record-keeping. Stocks are often misrepresented in availability, metrics, and location when traditional methods of inventory management processes are used, no matter the industry – whether it is e-commerce, healthcare, pharmaceuticals, or retailers. An efficient inventory management system can only be achieved using an automated database which controls and manages inventory and is easily accessible from anywhere.
The inventory management process can be made easy with the use of an inventory management solution.
This solution is a tool that enables business owners to manage, track, and optimize their entire warehouse stock all at the same time. The solution is very useful, taking stock of inventories, and managing transfer and order channels to ensure that products get to their allocations. Below are some inventory management system features that modern businesses leverage to improve upon investment strategies.
1. Accurate purchase records
The system creates a file of products purchased over time during various seasons. It allows business owners to track dynamics of sales, such as what products are in-demand and at what time of the year. It also prompts managers to invest more in high selling products during specific seasons.
2. Notifications on stock
Specific stock may have an estimated devaluation time and must be sold out before this period. Announcements on excess inventory when close to expiration can allow managers to plan for promotional sales and discounts. A notification system is also helpful for when stocks are either depleted and vice versa.
3. Barcode identification
The barcode ensures accountability, enabling managers to identify and track product distribution and records through barcode scanning. It also supports proper labeling of stock.
4. Management of returned stock
Returned products can be filed and added to inventory seamlessly without hassle. Many businesses without an inventory management system spend more time than required on simple processes such as managing returned products.
5. Management of inventory
Overseeing a large number of products can be quite a challenge, mainly when these products are frequently stock, and purchases made daily. The availability of products often dwindles based on demand. An inventory management system allows natural optimization and quick prompts on changes in in-stock availability.
6. Manage inventory in multiple locations
Large businesses may have multiple warehouses in various places. Managing inventory for numerous warehouses can be made less challenging. Using a central digital platform, it collects all stock data from all locations and integrates into a single report flow for decision-making.
7. Warehouse optimization
Some features provide data logs on how products are categorized and the location of storage. This feature allows for easy tracking of products and quick changes, which affect the general access point for staff use.
8. Sales forecast
Another highly commendable feature is the ability of the inventory management system to predict the demand for products based on previous purchases and cumulative statistics. It can be useful for investment and can help one understand business dynamics better. This feature only offered by a few inventory management systems, so it would be best to ask different solutions if this feature is available.
9. RFID tracking technology
The journey of inventory shipments can be monitored via a central tracking system. This feature is good for businesses that obtain their supplies from various distant vendors. The technology enables real-time GPS tracking of products in transit from one location to another.
10. Reports and sales history
Every business relies on records of transactions, purchase, debits, credits, orders, returns, and other announcements for comprehensive development and investment strategy. Auditing of records also requires a full history report on inventory to take a more systematic business approach.
These features make the inventory management process less tiresome and seamless. The right software provides you with all the essentials to effectively manage your stock. Even though there are many other reasons why an inventory management system is important, one should especially consider its long term advantages.
Why is inventory management critical?
1. It promotes the overall customer experience.
Every business strives to create the best image through effective customer service. It can be achieved through exceptional service. Ensuring that orders are in stock and or made available at particular times ensures that all orders are organized and promptly delivered to their assigned destinations. It improves customer satisfaction and will most likely lead to repeat business.
2. It drives inventory control, a critical part of many businesses.
As earlier stated, inventory management is one of the most daunting tasks in every business. It is usually the central component of all incoming and outgoing functions, and accurate records are imperative to a company. Inventory control manages cycles of sales, stock distribution and storage, warehouse activities, and cargo shipments. The task of updating all records frequently and managing stocks in multiple locations can be handled accurately from a single point. Another advantage is sending feedback to supervisors and company heads for decision making.
3. It helps businesses meet regulations and standards.
With the massive demand for goods and the cut-throat competition with various companies that offer similar services, there is a need to keep up with current trends and technology. There is also the need to meet the regulatory standards of running a corporate or commercial business. Inventory management solutions ensure that the business is secure, now and in the future, and clients return for more business.
4. It adds additional competitive advantages and value to businesses.
Businesses that thrive on the technology of an inventory management system have the edge over their competitors using a more efficient operating system which is way more dynamic, safer, and productive. "Getting more done in less time" sustains efficiency, returns on investments, and consistency at various periods, especially when there is turnover inside a company.