Container shipping plays a pivotal role in the global economy, serving as the backbone of international trade.
However, the world is currently facing a significant economic slowdown, and this downturn is having profound effects on container shipping operations around the globe.
For example:
The global GDP growth rate for 2021 was 6.02%, a 9.1% increase from 2020.
The global GDP growth rate for 2022 was 3.08%, a 2.94% decline from 2021.
The global GDP growth rate for 2023 is expected to be at 2.9%, a 0.18% expected decline from 2022.
So, how is this current global economic slowdown impacting container shipping?
1. Reduced Demand for Goods
One of the most immediate consequences of an economic slowdown is reduced consumer spending. When consumers tighten their belts, demand for goods decreases. This translates directly into a lower need for container shipping services. Companies involved in international trade are hit hard as they experience decreased orders and reduced cargo volumes, affecting the revenue of shipping lines and container terminals. According to a recent article, Maersk Line is expecting container volumes to drop by 4% in 2023 globally, while their previous forecast was 2.5%.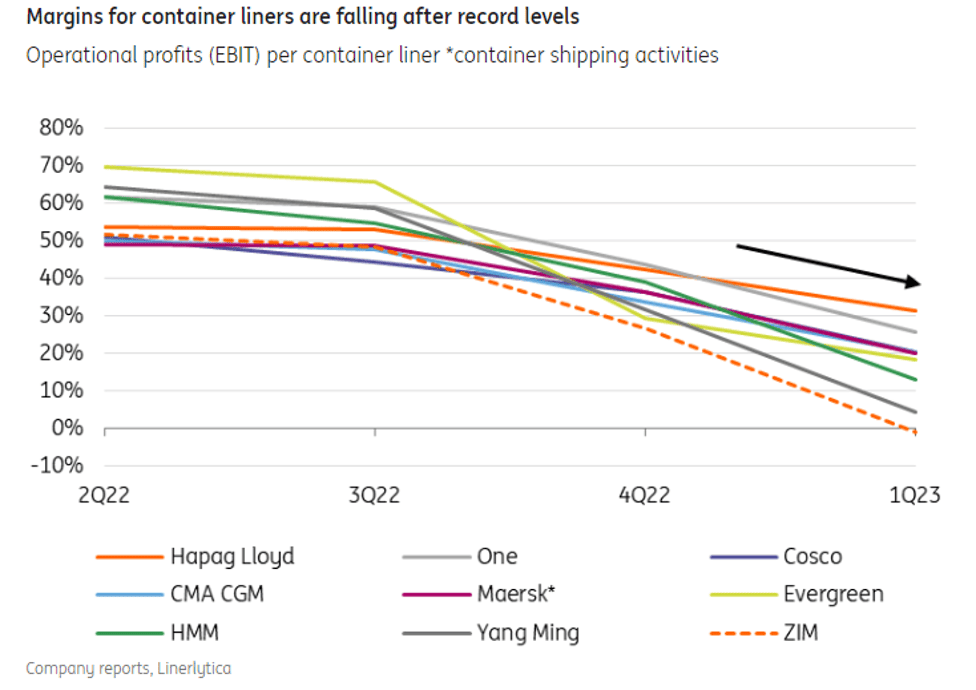 2. Freight Rate Volatility
Economic slowdowns lead to heightened competition among shipping lines, with companies bidding for a smaller pool of available cargo. This competition can result in landslide of freight rates, making it challenging for shipping companies to maintain profitability. While shippers may benefit from lower rates during certain periods, the unpredictability and the diminishing service quality/reliability can hit shippers back.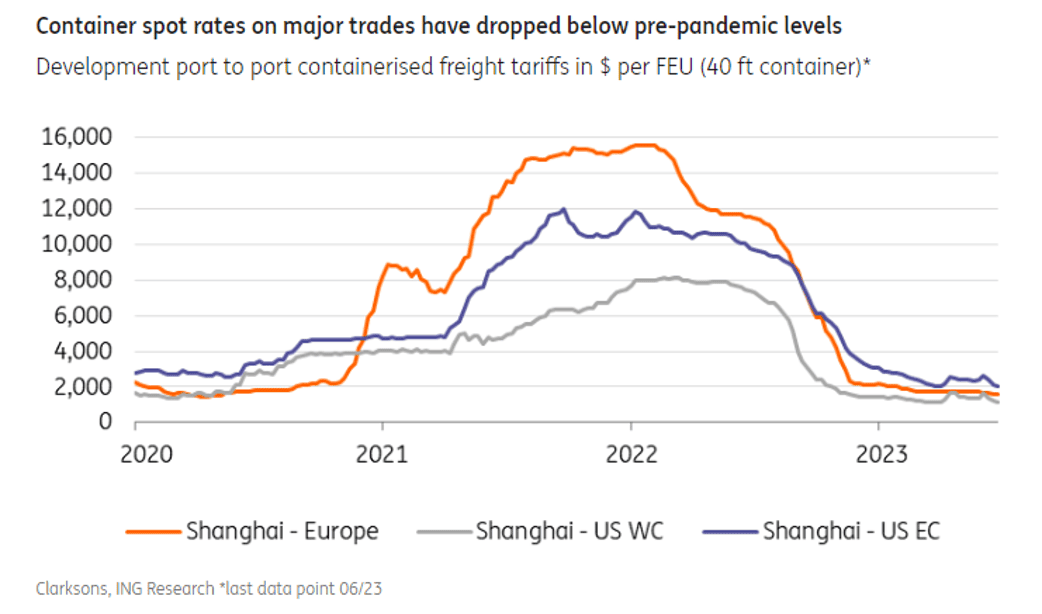 3. Fleet Overcapacity
The container shipping industry has experienced significant growth in recent years, leading to an increase in vessel capacity. However, the economic slowdown has left many shipping companies with excess capacity, exacerbating the problem of overcapacity in the industry.
This excess capacity can only be managed or at least tried to be managed by carriers scrapping older vessels, slow steaming, and blank sailings, which will affect shippers supply chain performances. However, these applications also have limited results. According to an ING article, scrapping is reducing capacity by 3-4%, slow steaming around 5-6%, and blank sailings have not shown any significant impact this year. Considering higher capacity, with reduced demand, these tools have barely any impact.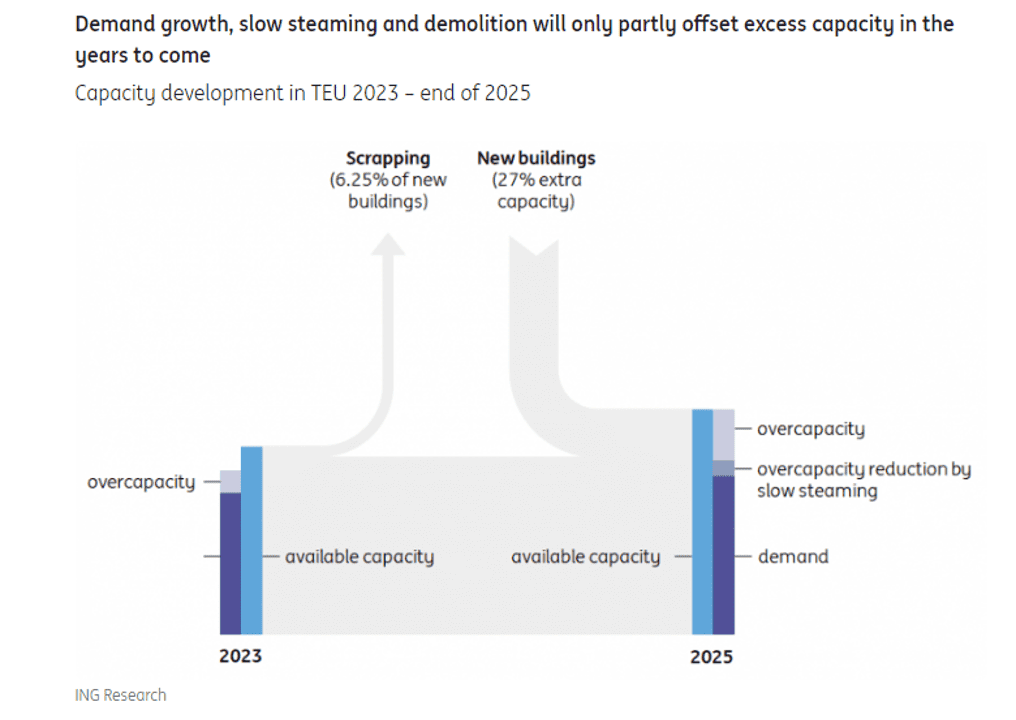 The current global economic slowdown is having a significant impact on container shipping worldwide.
Reduced demand for goods, supply chain resilience, freight rate volatility and fleet overcapacity concerns are all factors that shipping companies must navigate during these challenging times. While the industry faces immediate challenges, it also presents an opportunity for innovation and adaptation to ensure a more resilient and sustainable future for container shipping in a post-pandemic world.