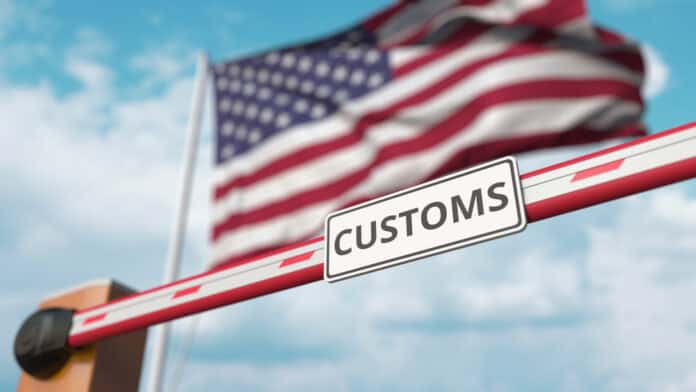 MTS Logistics is proud to be a Licensed Customs Broker. As a Licensed Customs Broker, our role is protecting revenue and facilitating the movement of compliant cargo. In June 2023, U.S. Customs and Border Protection (CBP) published Federal Register 88 FR 41224 in regard to Continuing Education for active individual Licensed Customs Brokers.
This new regulation will help Customs Brokers to remain up to date on the changes under customs rules and U.S. trade laws. This new regulation requires customs brokers to have the necessary training needed to facilitate compliant trade in the modern operating environment and will allow customs brokers to act as an additional layer of security to prevent illegal goods from entering into U.S. commerce.
Continuing education will increase the knowledge base from which customs brokers work.
It will educate them on changing customs requirements, regulations, and laws, and reduce the number of errors in filings and resultant penalties. CBP believes though this continuing education can improve an individual customs broker's skills, performance and productivity. In addition, this education can increase the quality of service for individual brokers' clients and importers in compliance with customs laws and maintain a high standard of professionalism in the customs broker community.
For those who are unsure what a customs broker does, here is a quick summary of the role of customs brokers:
Assists clients with the importation of goods into the U.S.
Filing/submitting drawback claims
Helping clients meet all relevant requirements for importing
Submitting information and payments to CBP on their client's behalf
Exercising responsible supervision and control over their employees and customs business on a day-to-day basis
Only licensed customs brokers may perform official customs business
Brokers may have expertise in any number of trade-related areas, including entry, admissibility, classification, valuation, and duty rates for imported goods.
Some brokers specialize in a specific area of customs business, like drawback or valuation, while others are more general practitioners.
Under the Final Rule, it indicates that customs brokers must complete 36 continuing education credit hours per triennial status period.
CBP will allow customs brokers to complete fewer than 36 hours to meet the requirement for the initial 2024-2027 triennial status period. As for recordkeeping, customs brokers must maintain certain records of the qualified continuing customs broker education completed for three years after certifying completion. These records must be made available to CBP upon their request. More information on how many continuing education credits will be required for the 2024-2027 triennial status period will be published on CBP.gov and in a Federal Register notice.
CBP and U.S. partner government agencies (PGAs) will offer a variety of continuing education credits at no cost to customs brokers. Training and educational opportunities offered by a third-party outside of CBP, or PGAs will require approval by a CBP-selected accreditor. Information on the accreditation process and details on courses offered by CBP and PGAs will be posted on the CBP website as they become available.
The continuing education requirement will begin in the 2024-2027 triennial period.
U.S. CBP will announce the start date and the number of education credits that will be required during this period in a future Federal Register notice and on the CBP website.
CBP encourages all customs brokers to take this time before the requirement is in place to take to review of their education activities over the past several years. Individual brokers may start to identify those activities that could likely qualify for education credit once the new requirement is in place. Individual brokers will likely find that many education activities currently pursued will likely meet the continuing education requirements.
Examples of activities that will likely meet continuing education requirements:
Attended a meeting of your local broker association

Participated in a commodity webinar hosted by CBP's National Commodity Specialist Division
Participated in a local Trade Day hosted by the CBP Port Director
Took an online training course, such as those conducted by a trade association
Attended a CBP Trade Facilitation and Cargo Security Summit
In case you are wondering "What is the benefit of this new requirement?"
This new requirement would benefit individual broker, CBP and the general public.
Individual brokers benefit from an improved reputation and a professionalization in the customs broker community. The clients will benefit from better performance and improved compliance. It will also bring greater assurance that customs brokers are knowledgeable in customs laws and regulations, familiar with operational processes, and can properly exercise brokers fiduciary duties. It would create and maintain a measure of consistency across all customs brokers.