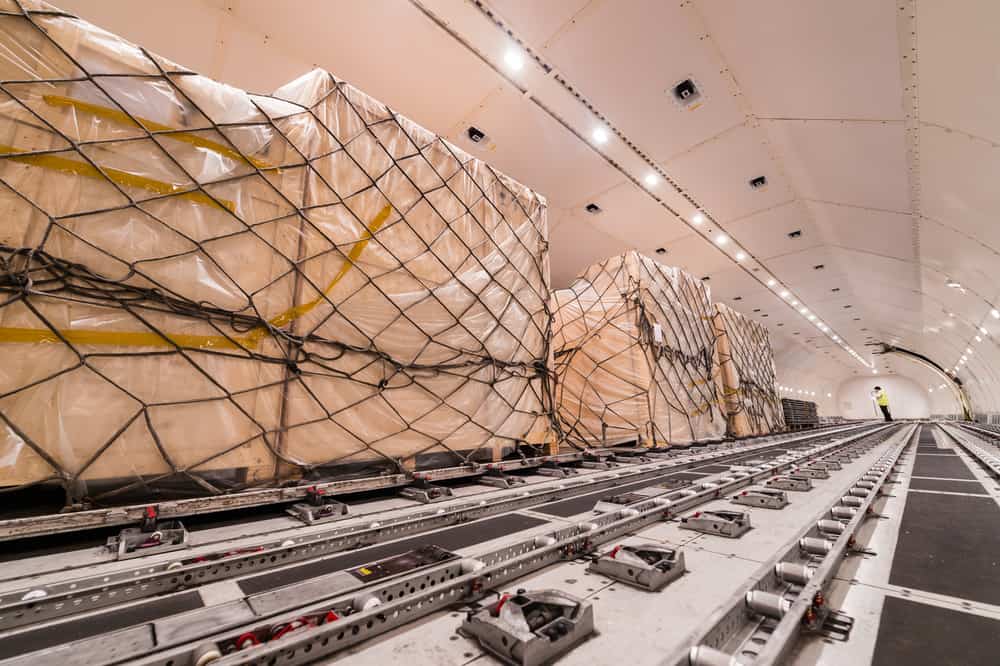 In recent days, news outlets have been broadcasting the issues Puerto Rico is facing with receiving relief cargo, after the devastating impact left by Hurricane Maria. Many states and organizations have come together to provide relief goods to those left without electricity, food, running water, and basic necessities, but much of the cargo has been stranded on vessels, or at the terminal. Considering the many recent global disasters, and the logistical issues faced in their wake, let us shed some light on what a disaster is, and the logistical responses to it.
According to a study from Science Direct, "The World Health Organization (WHO) defines a 'disaster' as any occurrence that causes damage, destruction, ecological disruption, loss of human life, human suffering, deterioration of health and health services on a scale sufficient to warrant an extraordinary response from outside the affected community or area. Earthquakes, hurricanes, tornadoes, volcanic eruptions, fire, floods, blizzard, drought, terrorism, chemical spills, nuclear accidents are included among the causes of disasters, and all have significant devastating effects in terms of human injuries and property damages."
The process of action after a disaster strikes is extremely complex. Many different agencies, and specialists, are involved in response methods from primarily commercial-based logistics specialists to humanitarian organizations, and NGOs, whose existence revolves around disaster response. Each agency will respond in different ways to ease the process of delivering relief goods to affected areas – ports and terminals will waive many charges, fees, and tolls, government agencies will waive bureaucratic blockades (such as the Jones Act, or airspace restrictions), and private companies will begin to devise creative and cost-friendly ways to repair roads, electrical functions, and other infrastructural damages.
How is relief cargo shipped?
The ideal shipping method for relief cargo to affected areas is via air, due to short transit times, and the time-sensitivity of the commodities being shipped. Unfortunately, this method is not always possible if air terminals have been affected by the disaster. As we have seen with Puerto Rico, much of the initial relief cargo had to be shipped as ocean freight, because the primary airport in San Juan had been severely damaged by Hurricane Maria.
Vessels, Feeders, and Barges are viable shipping options, too. These are more likely to be implemented for larger cargo, such as construction machinery, building materials, and larger commodities meant to rebuild any destroyed infrastructure. As with air freight, ocean freight depends on the stability of ports and terminals. Much of the cargo moved into Haiti after the 2010 earthquake initially came via air, after the U.S. set-up a makeshift air traffic control center to route planes to Port-au-Prince, due to the extensive damage faced by marine terminals.
What kind of commodities are shipped after a disaster?
The most common commodities shipped to assist the victims of a disaster are food, water, medicine, tents, personal hygiene kits, and water purification systems. After Hurricane Katrina hit New Orleans in 2005, 6.7 million liters of water were distributed among the victims in the following days. Construction materials, hospital supplies, and generators are also commodities in high demand.
What are some obstacles faced when dispersing relief cargo?
The biggest challenge when distributing relief cargo is the last mile. Much of the relief cargo is carried thousands of miles via ocean, or air, only to be hindered in what humanitarian agencies call "the last mile," or the roads leading up to the areas where the cargo is needed the most. Depending on the type of disaster, roads can be flooded, or left in states of weakness and disrepair. Roads in these conditions will not be able to withstand trucks moving thousands of pounds of cargo – resulting in the need to use smaller, light-weight vehicles moving lighter loads of relief materials. This makes the process more costly and inefficient.
An additional obstacle when moving relief goods is the lack of sufficient manpower. Literally tons of donated relief goods are received after a disaster which must then be sorted, repackaged, and routed to the areas that will need it most. Although many volunteers arrive to assist, it is never enough to tackle the substantial amount of work that must go into securing safety and restoring normality to the victims. Specialized workers are needed to render medical services, supply-chain organization services, and have the manpower and know-how to move the cargo: truckers.
In order to provide the best, and most proactive, response for when disaster strikes, humanitarian organizations have created response teams, such as the Logistics Cluster, a coordination mechanism led by the UN World Food Program (WFP). According to WFP, the Logistics Cluster ensures strategic coordination, information management, and the facilitation of common logistics services by road, air, and sea. This is all done through the support of logistics companies, such as Agility, UPS, and Maersk. These companies will provide free assistance during emergency responses to devastating natural disasters. Though natural disasters cannot be prevented, we can improve our knowledge on how to effectively respond, and hopefully, prevent a natural disaster from becoming a tragedy.