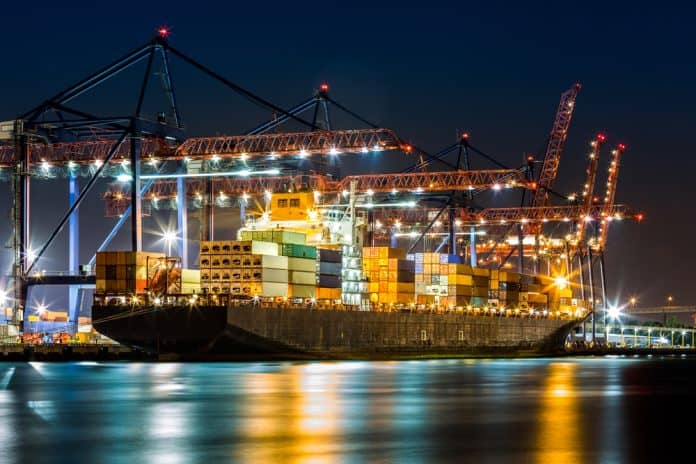 When looking at the overall global shipping industry, the first rule is to know exactly how much you are going to pay for the shipping cost of your products. Regardless of your business size, you need to get a proper and affordable freight quote if you want to be in the international shipping business. As you know, every business needs to work on a certain budget to reach its goals at the end of the year. You must know all details about the shipping before providing an accurate estimate to your customers. But on the other hand, you will not be able to calculate an exact profit from your sales.
Service Type
In the shipping industry, we have three types of service: ocean, air, and truck (only for domestic transport). Each of them has its pros and cons based on conditions. Air is the fastest way to ship but it will cost you double, and while shipping via the ocean can give you a good quote, it will take more time.
Shipment Incoterms 
The International Commercial Terms (Incoterms) rules are a set of pre-defined commercial terms that are published by the International Chamber of Commerce (ICC). These rules are used in international procurement transactions to communicate risks, costs, and tasks that are requested for the delivery of goods. You need to decide who will be the risk manager responsible for bringing the goods to their destination.
Delivery Options
Depending on your budget you will have three different options to make the delivery to your customer.
Door-to-Door: this is the most common option is shipping to the customer. The customer has not been involved in any delivery details and the forwarder organizes everything for you.
Port-to-Port: the shipper needs to find a vendor and handle all details to deliver the shipping to your customers directly.
Port-to-Door: If you already have your own vendor company, this is the best way to ship. But on the other hand, you need to figure out all details around delivery to your customers.
Cargo Details
Packaging the freight differently also will affect your freight cost. In this case, you need to know how to handle your products in a good and right dimension before shipping out. To calculate the shipping cost, you need to know dimensional weight and product weight together. Larger dimensions mean an increase to overall price based on the container's size. You need to give the exact weight information too, otherwise the extra weight will increase the cost of shipping.
Cargo Ready Date
Make sure your cargo is ready on a date you choose otherwise the rates will change drastically. Freight quotes are commonly based on a predetermined amount of time, meaning that if your products are not ready for months, you can only have an estimated rate.
Duty Rate
The most likely additional cost you will face are duties and taxes depending upon a country's regulations for your products. Duty costs will be clarified once you bring your cargo to the destination country, because the duty is determined by calculating a percentage of the value of the commodity in that market.
Insurance
Be aware that if you are shipping expensive or fragile products, buying insurance is essential to protect your business. If you decide not to cover your cargo with insurance, you will only face a standard of legal liability of the industry which might not help if your cargo got damaged before arriving to your customers.
In Summary
As discussed above, there are several strategies to employ to figure out the best way to handle your cargo. Before you send your cargo, all you need to do is have all the requested documents. It is good to know that you will be able to see all details. You won't see surprises later when you go to ship the cargo. Make sure all papers are accurate at the time you will be shipping the cargo. Always remember to double check all documents and quote offers with professional forwarders.