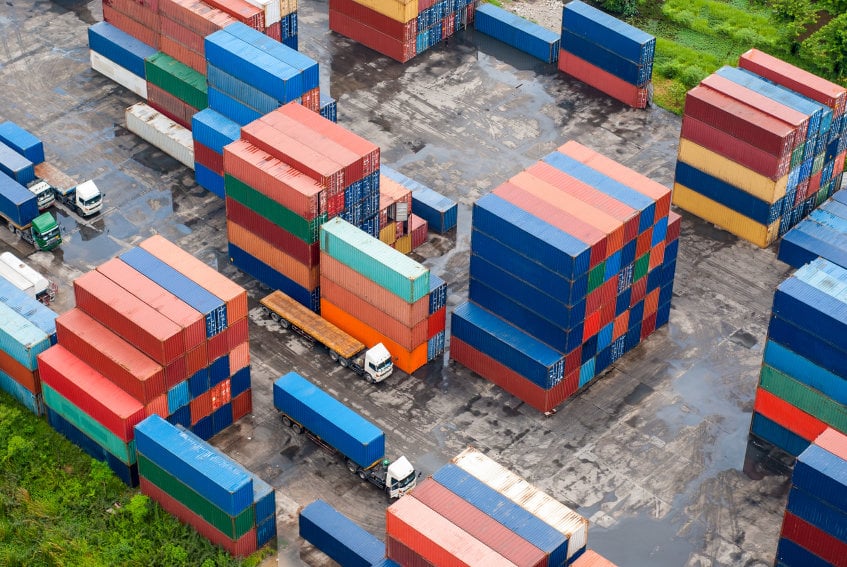 No doubt supply chain is one of the most important area of every industry. That is what is behind of stores' windows displays and it is definitely a never ending chain between us, as customers and raw materials. To understand what's going on in between the customer and a raw product requires understanding the role of the supply chain management. It is not as complicated as it sounds. However understanding and applying is not enough to stay trendy. Especially for one of the most dynamic industry: Fashion. As many other industries, fashion industry is indeed one of the most dynamic businesses and It requires faster and more flexible supply chain. In other word, today it is not only important to turn the raw material into goods and provide it to customers, it is also important to have a fast sustainable planning which will help the industries stay trendy.
Basically, the most important goal of supply chain management is to create the productivity, reduce cycle time of inventory, reaching the highest customer satisfaction and at the end, making a good profit for the company. In order to have a successful chain between transformation of natural resources and reaching the highest level of customer satisfaction, supply chain management involves extensive coordination and integration both within and among companies in order to keep sustainability and compatibility. However in supply chain management, it is not only important to create a sustainable system and competitiveness but also creating successful strategic plan in manufacturing and retail. In order to stay trendy in fashion business, Inventory management and transportation management are very important factors for fast fashion business modal.
Especially in fashion industry, it is very hard to forecast demand and supply accurately. As inventory management is the biggest challenge of the retail businesses, the ability of managing uncertain demand is a critical element for success. However we see some success stories in some of the fast fashion companies. They are able to overcome inventory challenge by supplying small amount of the latest fashion more frequently. However reducing inventory would be taking another risk if the products are not available when needed. That's why facility and transportation management is another key for success in fast fashion business.
Having a timely and strategic supply chain requires comprehensive transportation management. In order to having a routine of production and distribution of the goods, companies need to have a strategic planning for facility locations and logistics of the products. Especially in such a dynamic industry, it is essential to bring the seasonal products to the stores as soon as possible. According to study in Columbia University Business School, in today's fast fashion trend, companies aim to get the idea to the store in 15 days compare to old fashion business modal which aim to get the idea to the store in 60 days. In order to cut manufacturing and transportation time, some companies prefer investing in-house manufacturing and choosing facility locations wisely, instead of choosing low-cost countries for manufacturing. No doubt, in house manufacturing gives the companies more flexibility with the inventory management and logistics of the products. This is the way of the companies to take less risk of having unsold inventory to get rid of. For those fast fashion companies, flexibility, lead time of the products and timely distribution are more important than cutting the cost of manufacturing. That's why they stay away from low-cost countries for manufacturing as much as possible and make an investment for in-house manufacturing for timely distribution and flexibility. That's one of the reason of their fast changing windows displays.
If the company is sure about demand and supply of the product, it would be ideal to consider low-cost countries for manufacturing. However it is essential to schedule producing and distribution far in advance in order to keep the manufacturing cost predictable and avoid extra cost of emergency rush orders.
In both cases, good transportation management will definitely make a huge difference for a company to reduce the lead time. However it requires more than just delivering the products, but comprehensive communication with manufacturer, vendors, carriers, freight forwarders and truckers. I believe that, before everything else, it requires choosing the talented people for this business. Because it is more about how quickly companies are able to get the parts together and maintain the routine. As I mentioned before, it is all about getting the right product to the right place at the right time. And it is impossible without talented people who are born to be out, lead, challenged and improved.