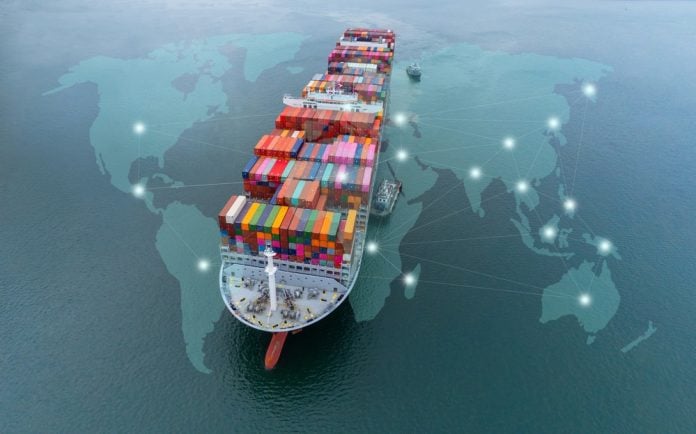 The shipping ecosystem is ever-changing. We experience such diverse supply chain disruptions that tracking the data on U.S. inventories and consumer behavior, and reconciling them with maritime supply/demand dynamics is getting harder each day. Today, we are experiencing a very different supply chain crisis than we did a year ago. Last year was marked with capacity issues and high prices, but today, freight prices have decreased, while capacity has increased.
The new problems stem from the recent port lockdowns, factory closures in Asia, a slow down in production, and mixed signals on U.S. consumer demand despite increasing inflation. The recent blank sailings tightening overall supply will also certainly pressure freight rates up and this may be the end of weak freight prices on container spot rates on the transpacific trade lane as we move into summer peak season.
Carriers report strong demand on transpacific trade as some lines now restrict contracted businesses they once committed to, in order to accommodate current spot cargo.
However,  the efforts to slow down inflation in the U.S. and globally may have the unintended consequence of slowing U.S. demand as many large retailers, such as Walmart, Target, and Costco faced unexpectedly high costs over the past two years, driven by a number of factors. This resulted in their profitability falling well below their expectations. For example, recently Target was forced to write down the value of excess inventory that's stuck in warehouses. Furthermore, T.J. Maxx and Marshall's owner TJX reported sales that were below estimates in May. TJX also lowered its revenue outlook. Many of these large retailers have big wallets and volume, so in the future they will get the return on their investments by taking steps to secure capacity with carriers.
Of course, we may still experience more factories in Asia not operating at 100 percent capacity, further trucking shortages, port issues, etc. Let's not forget U.S. West Coast ports and dockworkers are negotiating a new labor contract. If things don't go well, it could exacerbate already fragile supply chains, and cause more additional costs for shippers. In short, the overall picture currently points out that the pendulum is on the move again and we may likely expect a strong freight market for the 2022 summer peak season.
One further major indicator we need to take into consideration was the final session of the 2022 FIATA HQ meeting in Geneva last week.
Regulators from China, Europe and the U.S. has made it clear that, in a bid to ease the supply chain pain of shippers, they were prepared to increase the scope of their "forensic examination" of carrier practices (including price fixing, demurrage and detention practices, etc.) and watch the behavior of the container lines with increasing scrutiny for any evidence of unfair practices. Previously, regulators had announced they had no evidence that shipping carriers colluded on rates. They also agreed demand spikes caused higher pricing.
Government regulators, however, have not yet agreed on whether or not shipping alliances are against anti-monopoly/competition policies, after regulators receives many complaints from various parties.
U.S. Federal Maritime Commission Commissioner Rebecca Dye was quoted as saying:
"I'm confident that illegal competition problems did not cause the extreme ocean shipping rates and capacity shortages that we have experienced, rather sustained demand, largely from the US, overwhelmed the suppliers shipping capacity and rates have increased to historic levels."
This shows despite NVOCC and shipper complaints, it seems like carriers will not have any intervention moving forward which is another evidence for an upcoming strong freight market this summer.
The global logistics and shipping landscape changes every day, and it is becoming very difficult to make any firm predictions coming out of pandemic.
However, thinking about what today's dynamic are, the decisions of all shipping industry participants, and how those decisions may play out, can give us a tactical advantage in both the short and long-term in our pursuit of understanding the unexpected future shape of global logistics.