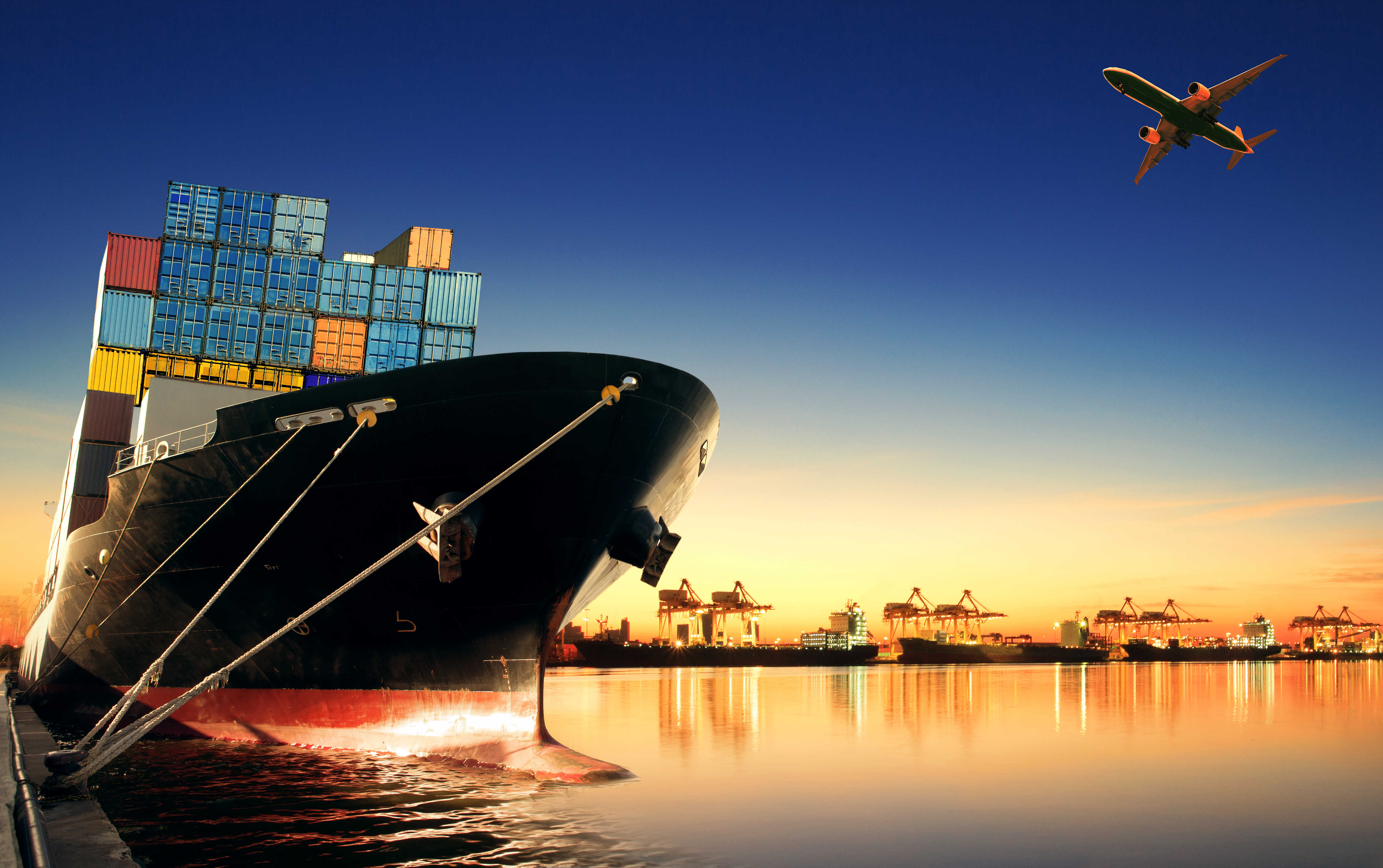 The logistics and transportation industry in the world is overly competitive. Multinational firms prepare themselves to better facilitate the flow of goods throughout the world. The term "Logistics Excellence" has emerged in the logistics terminology. All companies International and domestic alike therefore employ a highly skilled workforce to ensure excellent service. Over $1.5 billion is invested in the transportation business in the United States in recent years, just to give you an idea. MTS is aware of the cutthroat competition and is continuously investing in its skilled workforce and technology to better ourselves in every aspect.
There are multiple transportation modes, air and express services, maritime transport, freight rail and truck transport integrating supply chains network of producers and consumers.
There is, as we always say, "more than shipping" to logistics. The product being shipped goes through a complex set of steps from manufacturing to delivery that includes multiple governments, companies, and third party service providers. To serve customers efficiently, multinational and domestic firms need to provide tailored logistics and transportation solutions that ensure coordinated goods movement from origin to end in the most safely and timely manner.
The most important step in providing tailored logistics for such a revenue building industry starts from team building. Choosing the people that will create the most efficient team is key. Providing tailored logistics experience to domestic and international clients refers to wide range of controlled activities. Every step of logistics training under the guidance of experts therefore is designed for improving team performance.
Here at MTS, we are dedicated to building a solid reliable team to provide the customer service that logistics customers need in a highly competitive market. As each team member, we understand our responsibilities to provide support, motivation and recognition to one other to stay on top of our jobs to make our customers satisfied. Most managerial positions at MTS today are held by professionals who have 10+ years experience in their field. Every season we are inviting experts in the business to MTS, to train us; cross sectional studies are being studied to understand customer expectations and psychology with the target of building better teams. Operation managers and sales team support each other extensively. The ongoing success of MTS, depend on people who have different skills, personalities and knowledge. Utilizing all of these different attributes in each team member, we are able to generate more ideas. As more ideas are generated, more creative solutions emerge that are leading to better results in problem solving.
As a result there are some of the value added services our expert team members provide for our valuable customers. Understanding the complexity of each step will provide the readers the basis for understanding the reasons of extensive and continuous training.
1- Shipper Coordination/Shipment Planning and Consulting:
Depending on your location and your load, we are trained to provide you with the best information before you even choose your means of transportation. This requires us to research about the nature and durability of your load, best storage and transportation idea while your merchandise is being shipped. We then coordinate the shipment with multiple shipping agencies for a smooth operation.
2- DDP Cargo Handling/ Purchase Order Management System:
Our staff is fully versed in INCOTERMS. We follow up on your shipment on every checkpoint, updating you in a timely manner and taking care of everything in between- including customs entrances and clearance, also giving you the option to follow up on your own shipment status through our Purchase Order Management System that allows you for your own password protected entry.
3- Air Cargo Management:
Time is money. We know that well here. MTS organizes and manages air shipments when sensitive deadline delivery of your import or export cargoes is necessary. We book major air carriers to ensure safe and timely delivery of your goods.
4- Warehousing Management System:
MTS team has years of experience in the warehousing and distribution of all types of materials and commodities; textile, high-value, electronics, machinery, oversized equipment.
Many experienced team members make it possible for MTS for providing the quality of the services it does in the logistics business. We go beyond the reach to grasp the needs of the fast growing world, with more multi-national companies who are investing big in transportation of goods that are more in variety and quantity each day. In the four continents that MTS operates in, – in US, in China and in Turkey, it is because of our dedication to our customers that we only work with the best. In US, our contractors and providers are yearly evaluated for their cooperation and performance level. In addition to that, our web based tracking system allows the customers to track their shipments from China, and all the information regarding the load in real time.
All the steps of the logistics business require detailed calculations, excellent communication and follow up skills in providing a trustworthy service. For conducting business to become trustworthy in logistics business we need to have excellent team mates who not only support each other but understand and rely on each other and trust each other. That is what we believe in here in MTS and that is what we are trained to be.