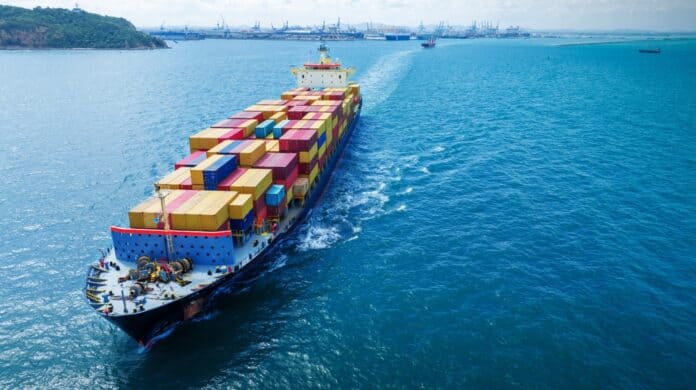 We are right in the middle of the summer season, when the business world goes on vacation and things are usually slow. But, over the past few years, summers have been anything but slow. In 2020, it was Covid that disrupted the world and ground Chinese exports to a near-halt. In 2021, supply chain woes exploded, with rates skyrocketing. And last year, the Russia-Ukraine war brought higher-than-ever fuel prices and demand suddenly cratered, triggering recession fears.
Right now, over just the past two weeks, a lot is happening in the world of maritime shipping. Here is a round-up of what you need to know.
1. An automobile carrier ship caught fire – and the fallout is just now being realized.
Last year, there were issues with a ship carrying cars and trucks to the U.S. from Europe. Once the impact of the stranded ship was realized, U.S. consumers saw prices rise and supply dwindle across the country for several months. Combined with rising interest rates, consumers felt pain.
Last week, another ship carrying automobiles faced a major issue: it caught fire. The ship, Fremantle Highway, was burning in the North Sea starting last week. While the fire is mostly out, there are 3,783 vehicles onward. With that number of vehicles, many dealerships will likely face shortages and delays on vehicle orders and deliveries.
While it was initially reported that there were around 25 electric vehicles onboard, the number has since been revised to over 400 – a big difference. One member of the crew died in the fire.
2. Russia is escalating its assault on Ukrainian grain exports with its latest attack.
Today, Russia attacked the key port of Izmail on the Danube River, as it seeks to further restrict Ukraine grain exports to the rest of the world in a bid to shift its war with the country.
After pulling out of the grain export deal brokered by the United Nations, Russia has recently shifted to more traditional kinetic warfare tactics, attacking the physical port infrastructure of Ukraine.
Even if Russia is not ultimately successful in its objectives in Ukraine, in the immediate term, the attack has disrupted port operations at Izmail and other regional ports and is very likely to drive global grain prices higher.
Russian leader Vladimir Putin continues to negotiate with Turkish leader Erdogan to reinstate the previous grain deal and to hopefully avoid further escalatory attacks.
3. Another shipping carrier announced lower profits, but hope remains that the market is moving toward some sort of stability.
This week, another large ocean carrier, Ocean Network Express (ONE), announced new quarterly results that pointed to lower profits in the post-Covid shipping era. Its reported Q2 2023 $513 million net income was over 90% down year-over-year, and nearly 60% down from Q1 2023.
The trend of lower profits has been apparent as of late with a post-Covid return to reality. In 2021 and much of 2022, ocean carrier profits reached record highs as many extra fees, and much-higher shipping rates for even the most basic cargo, were assessed onto shippers. With demand plunging at the end of 2022 and further into this year, margins have decreased.
The good news for shipping carriers is that a plethora of data from the past two quarters shows that profits, in general, are still in much better shape than the pre-Covid years, when shipping companies had to turn to alliances and other tactics to improve their competitiveness and financial health.
In general, it's been a busy summer season, and no one knows exactly what will happen in the near and distant future, but for sure it will be a bumpy ride for the industry as change comes.