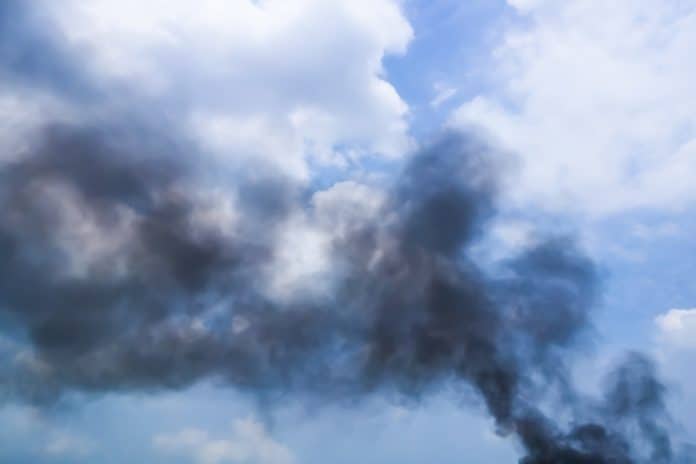 We previously reported that last week, the International Maritime Organization (IMO) was meeting to see if they could agree on updated greenhouse gas emission reduction rules as climate change accelerates. There was urgency to get a deal done, after the U.S. and other major players pushed for stronger progress.
Now, a deal has been reached between the IMO's 175 member states.
The new strategy, dubbed the "2023 IMO GHG Strategy" was approved last Friday after all 175 member states of the IMO came to a unanimous agreement on the new rules. It was a major accomplishment after hard-fought talks and some members expressing frustration on lack of progress.
Included in the new plan is a new target: get carbon emissions from shipping vessels to net zero "close to 2050." The vague goal satisfied the demands – for now – of countries like India who were not agreeing to more aggressive timelines.
Here's what's in the new IMO agreement:
Promotion of clean and low-carbon fuel alternatives over traditional fuel sources.
By 2030, the shipping industry has a target to achieve 5% to 10% of energy from non-fossil fuel sources.
Carbon dioxide (CO2) emissions will be reduced by a minimum of 40% by 2030 (compared to 2008 levels)
Annually, CO2 emissions would be reduced 20 to 30% by 2030.
By 2040, CO2 emissions would be reduced by 70% to 80% yearly.
In a statement, IMO Secretary-General Kitack Lim said:
"The adoption of the 2023 IMO Greenhouse Gas Strategy opens a new chapter towards maritime decarbonization. At the same time, it is not the end goal, it is in many ways a starting point for the work that needs to intensify even more over the years and decades ahead of us."
It remains to be seen if any further progress will be made in the coming months for the rest of the year. We will keep you posted on further IMO developments.