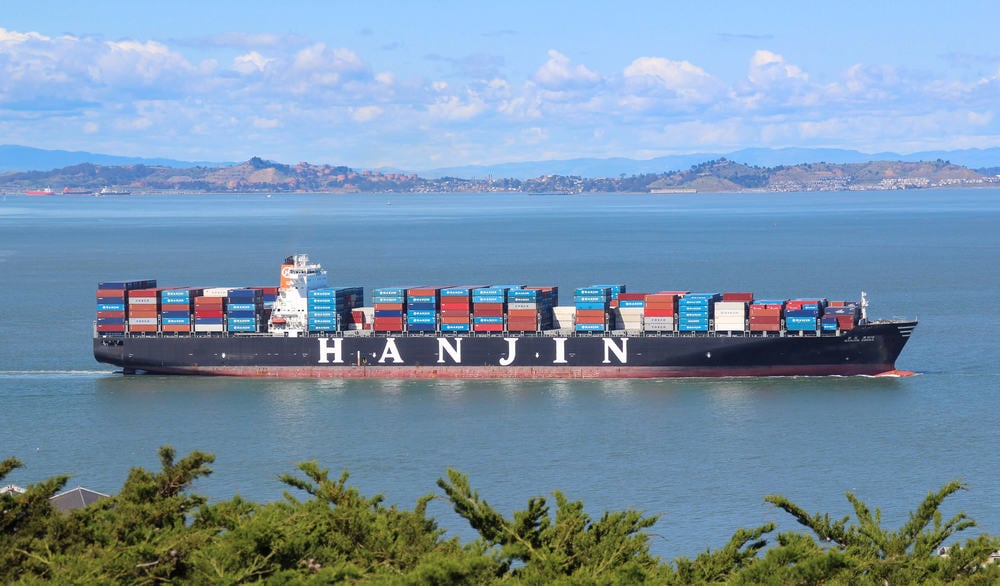 A recent slowdown in global trade and depressed freight rates for cargo ships have pressured the finances of containership firms.
In the wake of the bankruptcy of global containership operator Hanjin three months ago, international shipping firms have been speeding up consolidation efforts and increasingly looking to government support to avoid the same fate.
The consolidation process began prior to Hanjin's bankruptcy, as shipping companies saw cost cutting opportunities in pooling their resources. In April of this year, CMA CGM S.A, China Ocean Shipping Company (COSCO), Evergreen Marine Corp and Orient Overseas Container Line (OOCL) announced their decision to form an alliance.
One month after that announcement, "the Aliance" was announced among Mitsui O.S.K Lines, NYK Line, "K" Line, Hanjin Shipping, Hapag-Lloyd and Yang Ming. The total potential of the alliance will reach 4 Million TEUs after Hapag-Lloyd merges with United Arab Shipping Company (UASC), following the July 2016 annual volume of the alliance. However, despite the formed alliances, the need for stricter measures became clear at the end of August 2016, when Hanjin defaulted.
Japan
In Japan, Mitsui O.S.K. Lines, Nipon Yusen (NYK Lines) and Kawasaki Kisen Kaisha (K-Line) are merging their container operations to fight against the downstream trend in the global shipping industry. The three firms announced their plan to form an alliance in late October of this year; however, the planning process dates back to early spring. This horizontal merger will allow the Japanese shipping companies to have financial stability in a particularly unstable era by forming Asia's second and world's sixth largest container carrier with 6.6% of the global share. The merged entity of these Japanese ship lines is expected to start operations by April 2018 with a total of 256 vessels.
Taiwan
In Taiwan, Evergreen Marine Corp (4.5% of global share) and Yang Ming Marine Transport Corp. (2.5% of global share) are finding refuge in government intervention, as competition between the two rival companies nearly rules out a merger. Wang Kwo-tsai, Taiwan's deputy minister of transportation, said "the bankruptcy of Hanjin shows us that the government has to provide support to the industry before the damage becomes uncontrollable."  To avoid another major collapse, the government of Taiwan approved a $1.9 billion relief package for the shipping giants. Evergreen and Yang Ming had closed the first three quarters of 2016 with combined loss of $560 million.
Just last week the consolidation trend took another step forward, this time in Europe. The global leader of shipping Maersk Group reached an agreement with Oetker Group of Germany to acquire Hamburg-Sud, the seventh largest container shipping line and the leader in North-South trades.
"Hamburg Süd complements Maersk Line and together we can offer our customers the best of two worlds, first of all in the North – South trades," says Søren Skou, CEO of Maersk Line and the Maersk Group. The acquisition of Hamburg-Sud, Maersk Line will have the capacity of 3.8 Million TEU's with the global share of 18.6%.