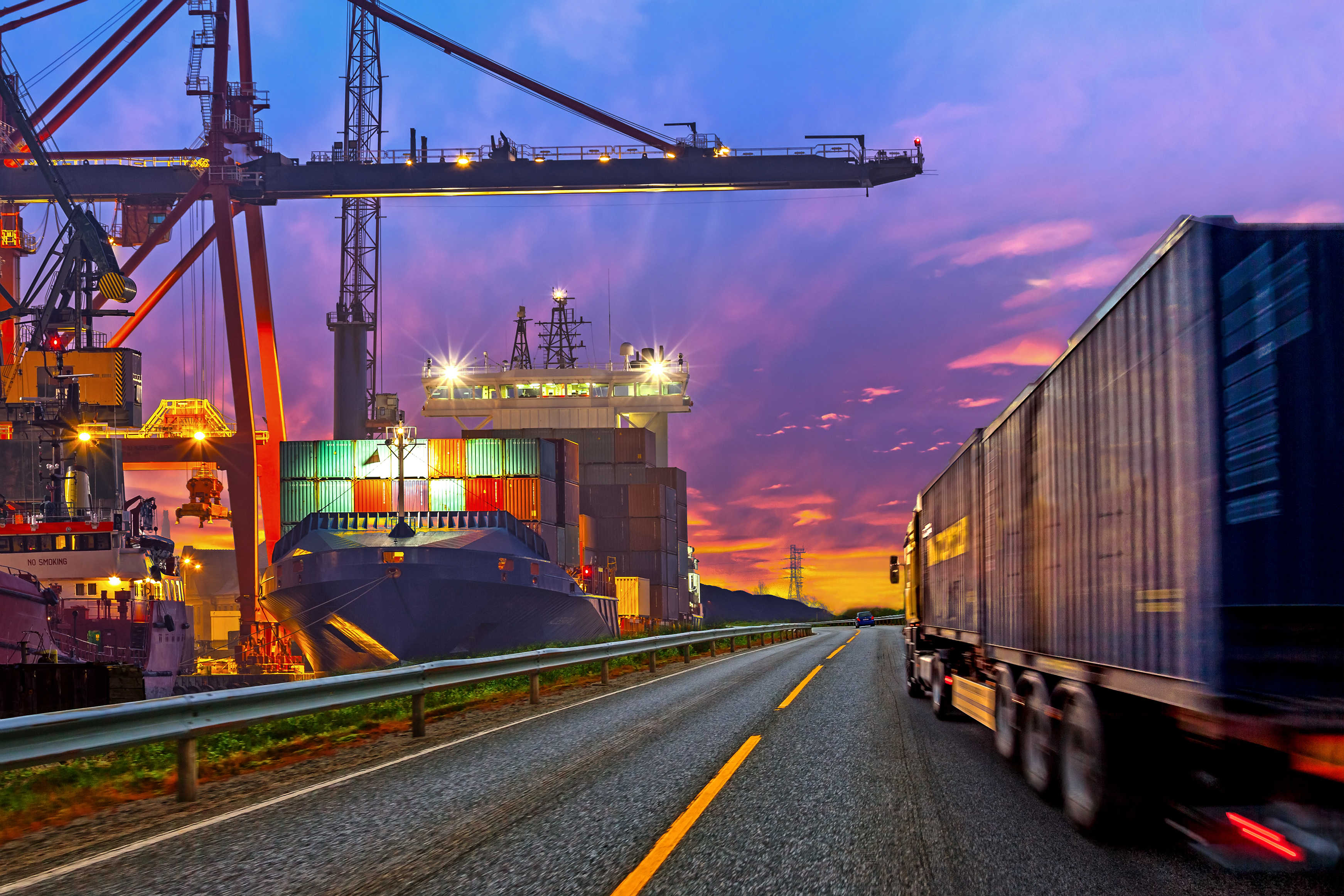 Last year my article about dried fruits and nuts garnered some attention and also some good amount of shares on the web. I'm always excited about getting my thoughts out on our blog. Well, although I usually do not like repetition, believing that there is not much creativity behind it, but because I am nuts for nuts you are just about to read another article about nuts and dried fruit. Didn't I just mention repetition is no fun? Oh well, here is the reason why I chose to write about it.
Everyone knows my favorite day at work is Wednesday, so on a sunny Wednesday morning in NYC here we go with Alison, one of my teammates:
Lora: "Alison, is that really true? Did we really get good reaction from those dried nuts exporters about the rate we shared from West Coast to Asia?"
Alison: "Lora, are you ready for some fantastic news? Now this will really put a smile on your face. Not only are they satisfied with the rates, but they are also requesting information some other trade lanes."
Lora: "You've got to be kidding me, right. So then why am I the last person to find this out? Let me go talk to pricing desk then."
Alison: "It really seems like this year will be different than last year's shipment of volume because we are told they expect to start shipping by the end of September."
This dialogue between my sales team and I made me think of the article I wrote last year after the sour news we received from exporters: "Due to high prices of the crop and quality issues we had in 2012, we don't think the product is worth to be exported to International Markets so we will most probably end up with selling it domestically."
Unlike last year, now that we started hearing good news about the crop of tree nuts we shifted our focus onto this commodity immediately as my sales team and I need to get prepared to provide competitive freight rates and industry information to our valued customers and prospects.
As I have been involved with international logistics for years, I am definitely interested about shipping this volume commodity, nuts, but I am also interested in the high nutrition value nuts contain, no wonder I go nuts for nuts.
Sales people like myself need lots of energy and alertness, as we are constantly in and out of the office all day and driving for hours on in several times a week. Therefore, a handful of almonds are definitely one of my most favorite snacks. Sales people need to focus and learn about the particular commodity they would like to ship. In this article I would like to share my findings about nuts.
*Did you know that nut trees will happily grow anyplace where winter temperatures seldom fall below minus 20 degrees Fahrenheit.  As a rule of thumb, wherever peach trees prosper, nut trees can also thrive. www.motherearthnews.com
* If you want to try growing exotics, such as Brazil nuts or cashews, your destination is Southern Florida. When it comes to Pistachios they could only be successfully raised in California. www.motherearthnews.com
*Please be aware of what you are eating. Contamination of Salmonella has been found in almonds, cashews , [pistachios , pine nuts , macadamia and walnuts. Just recently some California companies recalled pistachios processed over an 8 month period after Salmonella was detected in samples of nuts.  Raw whole almonds were identified as the source of int'l Salmonella Enteritis outbreak that sickened 157 people in Canada and 11 in the U.S in 2000-2001. www.foodsafetynews
*Turkish Pine nuts were the source of a multistate outbreak of Salmonella that sickened 43 people in 5 states between Aug and Oct 2001. www.foodsafetynews
*Olive oil and nuts can protect our brain ( www.nbcnews.com ). We need to add them to our diet to keep our mind clear and to even reduce possible heart attacks or even strokes. Health comes first!
As you see I have lots of reason to go nuts for nuts, right. Hope you all agree with me.
If you are a nut exporter and would like to find out about our services and competitive rates please contact us [email protected]
Thanks for reading our articles and checking out our great blog www.morathanshipping.com .