MTS Logistics, Inc. is proud to announce that we have raised over $100,000 for autism awareness as part of its annual charity bike tour event, the company announced today. All proceeds raised have been donated to Spectrum Works, a nonprofit that provides job training and employment to young adults with autism and builds inclusive workplaces.


The 13th Annual Bike Tour with MTS for Autism, which raises money for autism awareness, took place this past Saturday, June 10th, in New York City.
The event has been held every year for the past 13 years, with the exception of the Covid pandemic in 2020. Over the past 13 years, over $350,000 has been cumulatively raised for autism awareness efforts by members of the shipping, logistics, and transportation industries.
Thanks to all of our sponsors who helped make the event a great success!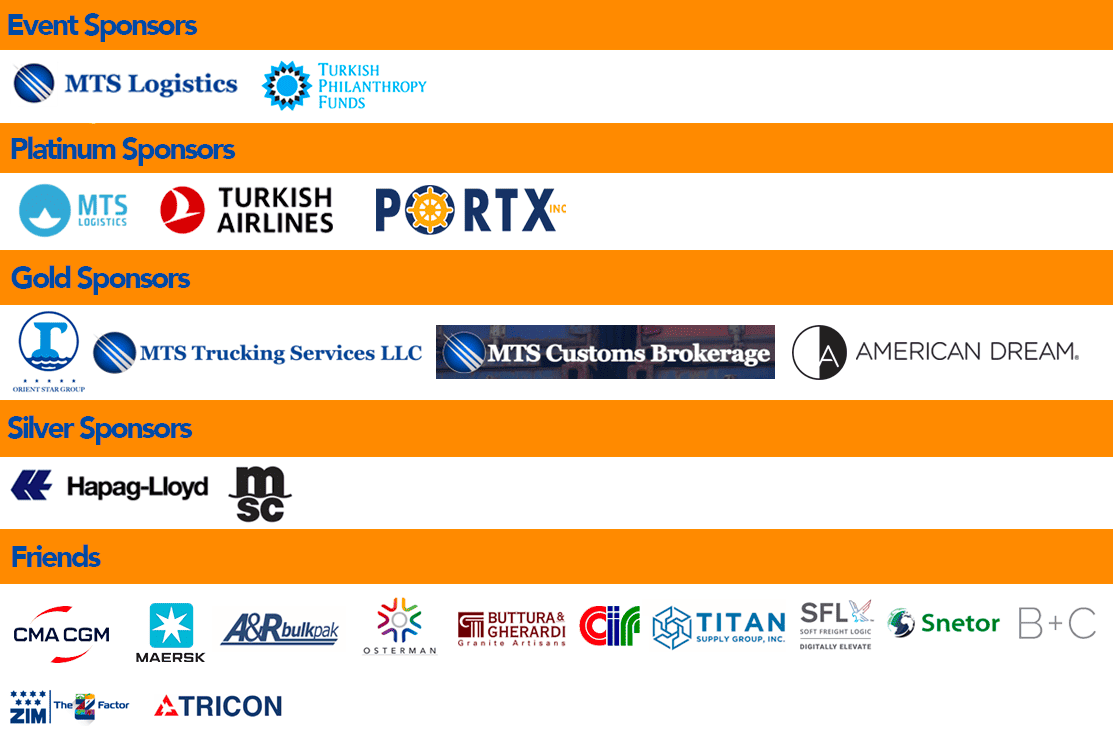 This year, dozens of sponsors including Turkish Philanthropy Funds, Turkish Airlines, Orient Star Group, American Dream Entertainment Group, Nickelodeon, Hapag-Lloyd, Portx, Maersk, CGA CGM, and others contributed and helped MTS Logistics raise over $100,000 for autism awareness.

Platinum sponsor Turkish Airlines graciously donated two (2) round-trip international tickets courtesy of Turkish Airlines (anywhere Turkish Airlines flies) and gold sponsor American Dream donated two sets of four tickets to the Nickelodeon Universe Theme Park at American Dream NJ. Both items were raffled off as part of the bike tour event.
Bikers from different aspects of the shipping, logistics, and transportation industries came together and biked across New York City, enjoying nice weather after the week's wildfire smoke cleared out. Bikers then enjoyed a delicious lunch at Tatiana restaurant in Brooklyn before biking back to Manhattan.
Participants heard from Hennessey Kingsley, a student who has benefitted from Spectrum Works' workplace inclusiveness efforts, as she gave an inspiring and hopeful speech at lunch, showing first-hand how this event makes a difference for others.
Sedat Saka, President of MTS Logistics, Inc., said:
[su_quote]
"First, I would like to offer my sincere thanks to everyone who supported our great event and for helping to make this year's bike tour event a success. I would also like to recognize Spectrum Works who has joined forces with us to help maximize support for autism awareness each year. I was very inspired by Hennessey's speech on how the work of Spectrum Works and MTS has helped to further workplace opportunities for autistic individuals. This year's event was especially memorable as my son Ilyas Saka turned 6 and participated in his first bike ride. The cause of autism awareness is very near and dear to MTS Logistics and I am very proud to announce we've once again met our fundraising goals and have made a lasting impact through our relationship with Spectrum Works."
[/su_quote]
Ann Marie Sullivan, Founder and CEO of Spectrum Works said:
[su_quote]
"Thank you again to MTS Logistics and Turkish Philanthropy Funds for the support they have shown towards the cause of furthering autism acceptance and developing more inclusive workplaces. The funds raised through this great event have already had a direct impact on increasing internships and job opportunities, and we are very grateful for the ongoing relationship and support from the MTS Logistics organization. Spectrum Works is proud to partner with MTS Logistics on this great cause."
[/su_quote]