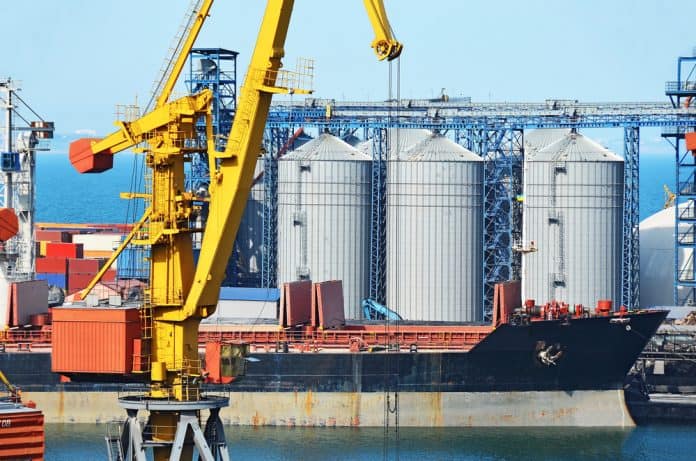 New reporting indicates that Russia is continuing to block the Black Sea Grain Initiative, an agreement to allow Ukraine to export grain to the world.
Today, Ukraine said that Russia was blocking ship registration and not allowing ships to pass into Ukrainian ports, amid the Russia-Ukraine conflict. The development comes after Russia agreed to a two-month extension of the Black Sea Grain Initiative last month.
The Black Sea Grain Initiative was brokered by Turkey in 2022, in an effort to solve a growing world food crisis that was exacerbated by the Russia-Ukraine war and its disruptions to leading world grain producer and exporter Ukraine.
While the agreement appeared to be working during the second half of 2022 and the early months of 2023, signs started to emerge earlier this year that Russia was not fulfilling its obligations under the agreement, with fewer and fewer ship registrations occurring as the months went by.
Russia remains negative on the deal's prospects, complicating matters.
In recent days, Russia has warned that the deal is on thin ice, with Russian Foreign Minister Sergei Lavrov saying the "deal is in danger of collapse". He added "If everything remains as it is, and apparently it will, then it will be necessary to proceed from the fact that it (the deal) is no longer functioning."
When it extended the deal in May, Russia noted that the deal would not stand if issues regarding Russian grain and fertilizer exports were not resolved.
According to Ukraine, as many as fifty vessels have not yet been registered or inspected. Those vessels are awaiting inspection in Turkish waters but cannot leave until inspection is completed.
It is likely Russia is looking for additional concessions or updated deal terms that are much more favorable to it than Ukraine. Whether that's enough to collapse the deal remains to be seen, but for now, the two countries are deadlocked on the matter.