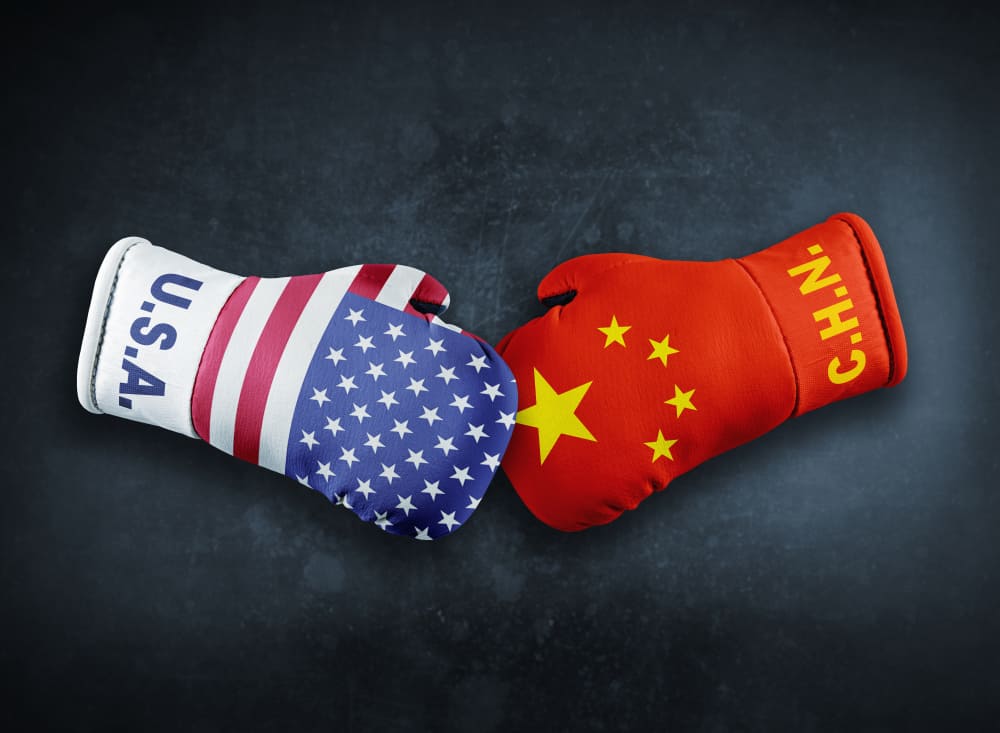 The Chinese government's "Made in China 2025" blueprint reveals the country's bold plans to control emerging technology industries in the near future.
President Donald Trump has responded to China's ambitions, as well as their accused tactics of acquiring intellectual property and technology, by placing new tariffs of $200 billion on Chinese imports. The escalating dispute between China and the U.S., which has been brewing over the past several months, is on the verge of becoming a potentially full-fledged trade war. We have quickly seen China respond to Trump's tariffs by placing their own tariffs on U.S. exports. President Trump had hoped to alter Chinese practices of acquiring American intellectual property, but has only succeeded in making China further threaten U.S. companies through these tariffs. If a resolution is not found between both countries, trade tariffs are set to go into effect on July 6th.
Trade markets throughout the world are watching anxiously to see how trade tensions unfold between these two global leaders in trade. Most recently, Secretary of State, Mike Pompeo referred to China as a "predatory economic government" who has committed IP theft and flooded the U.S. market with steel and aluminum. At recent Detroit Economic Club meetings, Pompeo added further fuel to the fire by saying, "Just ask yourself: Would China have allowed America to do to it what China has done to America?" Pompeo has not shied away from addressing this unfair competition with the Chinese President Xi Jinping and other officials.
China has retaliated against President Trump's past tariff of 25% on up to $50 billion in Chinese imports by raising their own import duties to $34 billion on American goods, such as electric cars and whiskey.
Escalating trade tensions between these two superpowers have definitely raised the level of weariness on the global market. One of the greater consequences of a tariff war is an increase in price inflation, which typically leads to a lull in the economy. Tariffs will drive up the cost of goods coming into the U.S. As a result, home-based businesses will either have to pay more for imported goods or buy more expensive goods that are produced domestically. In the end, it is the American consumer who face the consequences in their wallets.
In response to the impending tariff wars, several American industry groups from automobile manufacturers to winemakers have sent letters to lawmakers pleading Congress to block Trump's tariffs.
Such urgency can be witnessed in the 18% of U.S. imports that came from China in 2016, as opposed to the 8% that originated in the U.S. and were exported to China. Recently, the U.S. has been much more dependent on China for trade than China has been dependent on the U.S. A tariff war's global implications are also large – we have already seen responses from countries including Canada, Mexico, and the European Union to U.S. tariffs on imported steel and aluminum. For instance, the European Union said that it would retaliate against President Trump's tariff hikes by placing their own 25% tariffs on American products including cigarettes, denim, motorcycles, and peanut butter.
A quick and long-term resolution to the tariff war must occur between China and the U.S. before the consequences trickle down to the global economy.