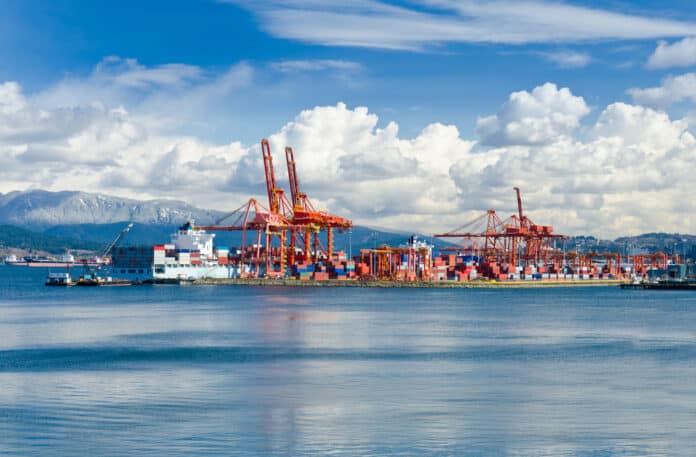 A strike at major Canadian ports is over after a deal was reached.
A major dockworkers union on the West Coast of Canada have thrown their support behind a tentative contract deal with employers. The union has now recommended ratification to members, bringing a costly 13-day strike to an end.
Earlier this month, approximately 7,500 dock workers went on strike for 13 days. The strike concluded last week with a provisional agreement that was subsequently turned down by the union leadership.
Vancouver and Prince Rupert are key ports for U.S. trade operations.
The Ports of Vancouver and Prince Rupert are key to U.S. trade, with the Port of Vancouver handling 15% of U.S. trade and 60% of all containers bound for the U.S. rail transportation.
According to the American Association of Railroads' weekly rail trade data, there was a significant decrease of over 82% of rail trade during the 13-day strike. Estimates have determined the strike disrupted $6.5 billion CAD ($4.9 billion USD) worth of cargo movement at the ports, equivalent to about $500 million CAD in disrupted trade per day.
The strike has severely impacted operations at Vancouver and Prince Rupert, two of Canada's busiest ports, which are vital gateways for exporting natural resources and commodities and importing raw materials.