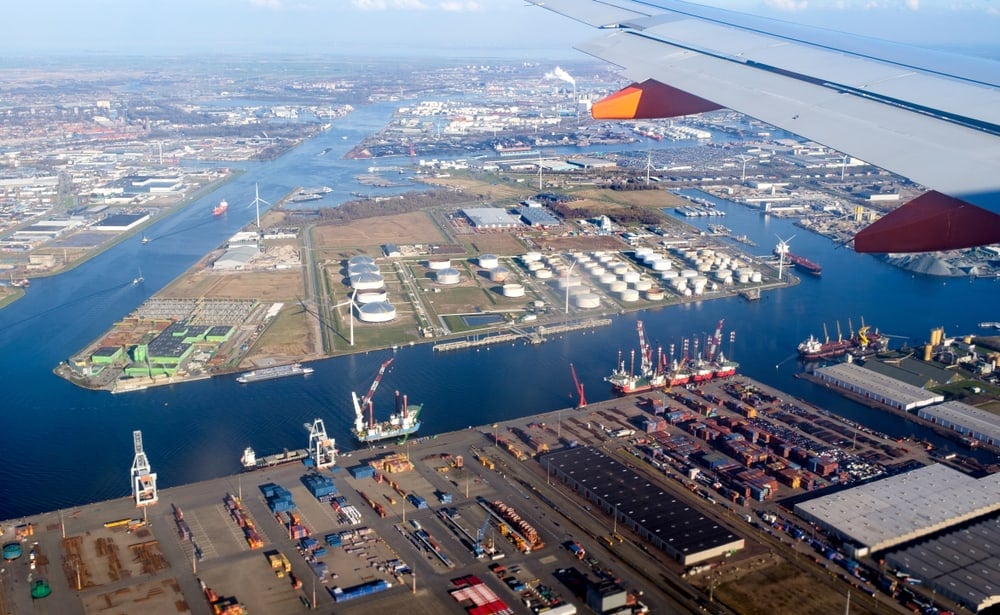 The Port of Amsterdam is exploring new opportunities to position it as a leading port of the sustainable future.
The Port's newly-released strategic framework is designed to map out innovation for the future. The Port of Amsterdam is working on innovative solutions to equip its infrastructure with advanced technology to help grow its business further. The Port's objective is to become the center of attention in Europe for businesspeople or entrepreneurs by making available vast resources.
To create a more sustainable future, the Port of Amsterdam has been developing a LNG bunkering facility, likely to be operational in the first half of 2019. In addition to this new facility, other digitalization efforts are included in new development efforts, helping further develop the Port's infrastructure. The Port has invested approximately 500,000 euros to develop the bunker, and an additional 200,000 euros to secure the bunker's location to prepare for any contingency situation.
The Port is also implementing various green projects to help maintain an eco-friendly environment near the Port.
The Port is offering discounted rates to various environmentally-friendly vessels, as part of its Clean Shipping Vision 2030 plan. The goal of this plan is to reduce emissions from shipping vessels and help foster a clean shipping environment.
Additionally, the Port is also exploring aerial and aquatic drones as a means of making its business operations more effective. Implementing drone technology would position the Port at a competitive advantage, by providing innovative solutions to help facilitate logistics tasks such as operations, transportation, and cost-reductions. Of course, like any new technology, the Port may find it challenging to fully-implement drones to be compliant with the European regulatory framework.
In order to make all these ideas happen, the Port needs to cooperate with governmental authorities.
The Port of Amsterdam's management team has been in communication with governmental bodies to ensure none of the items being implemented contradict government laws, policies, or regulations. As mentioned above, drones are one such area where the Port may face issues.
When the Port's modernization efforts are complete, digitalization will play a huge role in its overall operations and will provide businesses with a unique, competitive advantage of the field of logistics.