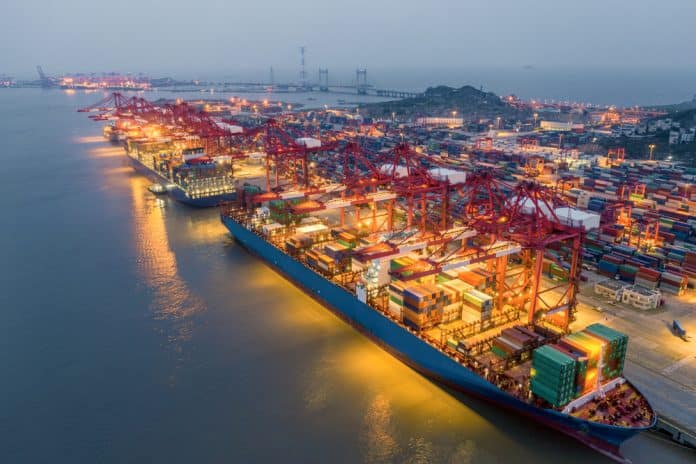 When I first heard the news of a new lockdown in Shanghai this week, I recalled the time when we first heard about Covid cases in China.
We were far from understanding why ports were closing and why vessels were omitting China ports. Then, reality took its place in our lives and everything changed in a way that is hard to reverse. The first quarter of 2022 just ended and Covid is still a major part of our lives. It's still affecting us and causing lockdowns even while many of us say we are done with Covid.
China, which had pursued a zero-Covid policy, announced rising Covid cases and instituted a lockdown in Shanghai, one of China's largest key cities. Maersk announced an update about the details of the lockdown on March 28th. Its advisory states that terminals in GCA main ports remain in business as usual including vessel operation, yard handling, and gate-in and out.
However, the same announcement highlights the fact that "Some depots in Shanghai remain closed from March 28th until further notice. Trucking service in/out Shanghai will be severely impacted by 30% due to a full lockdown on Shanghai's Pudong and Puxi areas in turn until April 5th. All the warehouses in Shanghai will remain closed from March 28th to April 1st."
What does Maersk's announcement mean for the impact of the new Covid lockdowns in China?
Maersk's announcement has had a positive impact and makes clear that the effects of Shanghai's lockdown will be minimal for shipping, in the short-term, compared to previous Covid waves. On the other hand, we experienced in a painful way that if you move or block one of the rings of the supply chain, its effects grow like an avalanche even though we do not feel them over the short-term. I wish I was as positive on the Maersk announcement as others, but China has a zero-Covid policy and this lockdown likely won't be its last.
Fortune.com contributor, Will Daniel, in an article, outlined the likely effects of the new Covid lockdowns with quotes from multiple logistics parties:
"Transfers to and from the city's ports as well as to Pudong International Airport—China's leading cargo airport—will be 'nearly impossible' over the coming days." – Thomas Gronen, head of the greater China region at Fibs Logistics.
"There is a significant disruption to truck movements already…leaving a large part of the cargo ready for loading today unable to be transported to the port." – UK-headquartered logistics provider Woodlands Group.
Are we ready to handle another Covid wave in logistics?
While I wish not to experience the same shipping, supply chain, and logistics troubles again, on the other hand, I think whether we are ready for a new Covid wave in the world of logistics. The fact is we have adapted a lot over the past two plus years.