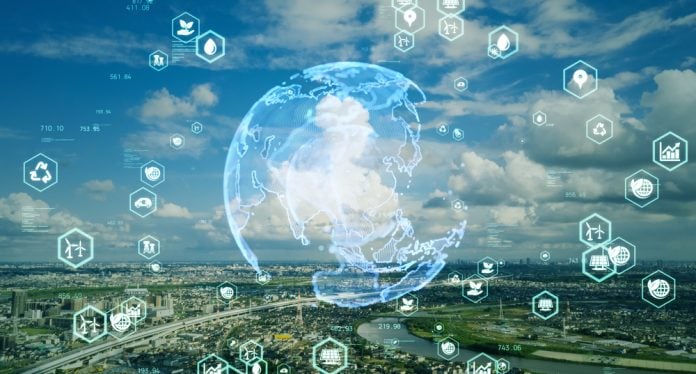 Just weeks after the most recent Getting to Zero Coalition Summit in June, big strides are being made towards the decarbonization of the shipping industry. This week, Topeka, the Wilhelmsen-owned, zero-emission shipping firm, launched two new ships. The ships are classified as carbon neutral, burning methanol for fuel, and mark a very big step in the right direction for the industry at large.
Green Methanol Aiding Decarbonization Efforts
The two carbon neutral ships are set to replace three liners currently in use by the North Sea Container Line, marking drastically reduced emissions. Technical management of the new technology will be executed by Wilhelmsen Ahrenkiel, making them one of the first industry names to take on the challenges of the new technologies that come with methanol burning ships. The green methanol fueled ships offer carbon neutral standing.
Burning methanol is widely considered to be the best alternative fuel available to the industry today, and much cleaner than the diesel burning ships Topeka is removing from the current route. These ships will run down the Norwegian coast on to continental Europe – a route that spans around 3,000 nautical miles with carrying weights of roughly 18,000 deadweight tons. That's approximately the same distance between ports in the UK and New York, a great test run for long-haul shipping.
Looking to a Greener Future
While widely considered to be the best alternative fuel available today, and have the power to significantly reduce emissions in the short run, it is highly unlikely the goal of a carbon neutral shipping industry will be met using green methanol fuel alone. That's why Topeka is also developing projects for cargo carriers with many alternative fuel sources. From ammonia to pure hydrogen, and even batteries, falling in line with the Getting to Zero Coalition's timeline this foray into green methanol is the firm's first launch of many progressive liners that will help decarbonize the industry in years to come.
Topeka remains Wilhelmsen's arm to aid zero emissions transport, as it looks to support the global maritime industry's commitment to a sustainable future. With methanol burning ships an important stepping stone in the right direction, the industry will look to Wilhelmsen as a leader in the green shipping sector for many years to come. While 3,000 nautical miles is no distance to scoff at, there's still much more ground to cover when it comes to carbon neutral shipping.