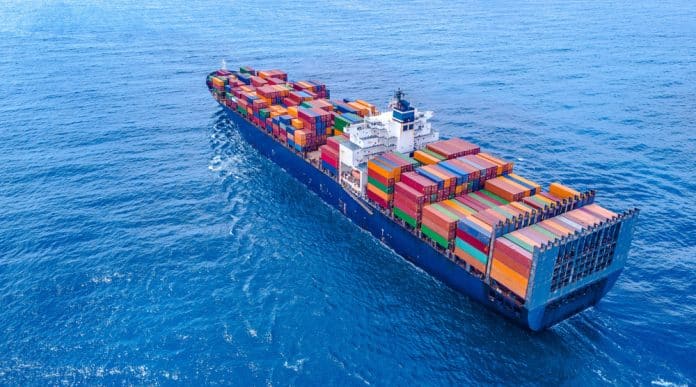 With Russia's invasion of Ukraine ongoing for nearly two weeks, lots of uncertainty has become known.
For example, it's now clear that Russia will not take Ukraine easily – or maybe at all. It's also clear that the U.S. and Europe are willing to use many of the tools in its respective arsenals to inflict maximum economic pain on Russia. Perhaps, most consequently, it's clear that cutting off Russian oil imports into the U.S. and Europe is being implemented, despite the high cost of doing so.
Yet, with all of this new certainty in regards to Europe's first full-ground invasion since World War II, the areas of container shipping, the supply chain, and global trade face more uncertainty than before. And, that uncertainty is compounding all of the uncertainty the industry already faced as a result of the Covid pandemic, price hikes, and supply chain backlogs. What are the main areas of uncertainty that are still lingering in shipping?
What further congressional action will be taken towards supply chains?
On Monday, we reported our doubts on whether President Biden's focus towards "foreign ocean carriers" would result in a resolution for ongoing supply chain issues. Since then, the White House has shown no signs of a pivot, even as the U.S. moves towards banning Russian oil imports – another complication that will make the global supply chain more disrupted than in recent memory.
Will the U.S. Congress take action against shippers who do business with Russia beyond current sanctions? Will state governments, such as California which governs the U.S.'s largest port at Los Angeles-Long Beach, take further action to inflict their own pain on Russia's economy? The situation is very fluid and things could evolve further depending on Russian President Putin's further actions in Ukraine and around the world.
Congress is already working towards supply chain remedy bills, as we previously reported. With 435 House representatives and 100 Senators, many of those individuals could introduce an amendment to future bills that seeks to penalize or further regulate shipping. The Russia-Ukraine conflict may make that more likely.
How will the Jones Act affect the most recent developments?
Yesterday, with President Biden's announcement that the U.S. was moving to suspend Russian oil imports and working with European countries to extend a ban, Congress began to question whether the Jones Act, passed in 1920, would get in the way of a ban. The Jones Act requires goods shipped between U.S. ports to use American-made and owned vessels and a majority-American crew.
For example, some critics argue that one of the main reasons the U.S. imported Russian oil was because of the act. The Grassroot Institute of Hawaii argues that the Jones Act means it is too expensive to import U.S.-produced oil, pushing the need to rely on foreign sources. Whether or not that argument holds merit among U.S. officials, one thing is clear: the Jones Act will be in the news a lot over the next few weeks and months.
The big question now is whether President Biden will sign a waiver of the Jones Act, as some have demanded, or whether Congress will move to finally make changes to a law many point to as outdated. Although previous Presidents have tried to waive provisions of the act in the past, there is always the question of whether such actions are constitutional.
Will higher oil prices actually help shipping carriers?
This week, low-sulfur bunker rates are increasing due to the overall rise in oil prices. The increases we are seeing are bound to draw carriers into raising so-called "emergency surcharges." Will charging more around these fees help carriers increase profits further so that other sailings can be introduced?
If so, such moves could help the supply chain start to untangle as demand and capacity issues could potentially ease. At the moment, there is great uncertainty here and nothing is set in stone. However, everyone in the industry is looking for some glimmer of hope as rates have become prohibitive for smaller shippers and delays have become the norm.
Another key question relating to higher oil prices is whether the carriers will further accelerate moves to zero-carbon and energy-efficient ships instead of the exhaust-emitting ships of today. Money is many times the biggest factor in forcing a change.
Time will tell how each of these key areas develop and we here at MTS Logistics will keep you posted on all developments as the Russia-Ukraine war continues.