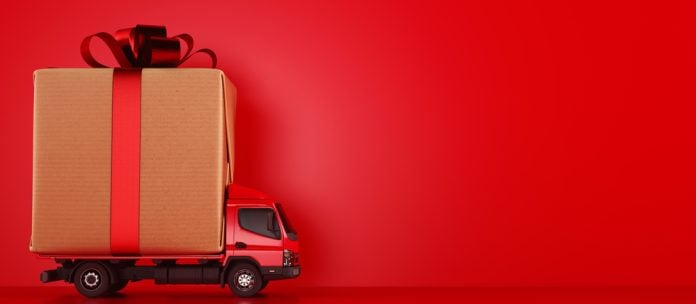 With disruptions to the supply chain becoming somewhat common place, major shipping companies have instilled deadlines for consumers and retailers alike to ship orders by for the upcoming holiday season. Now that Black Friday is upon us, More Than Shipping has the inside scoop to make sure all your gifts arrive on time.
The Dates
This year, Hanukkah will run from December 18th through the 26th, while Kwanzaa starts as Hanukkah ends, running from December 26th through January 1st, 2023. However, most shipping services have set their deadlines around the 25th of December, so keep that in mind when placing orders.
The U.S. Postal Service, FedEx, UPS, and Amazon have already issued the dates you need to make. Below, we'll detail each major providers suggested timelines to ensure your packages arrive by Christmas.
FedEx Shipping Deadlines for December 25th
Seeing as Christmas falls on a Sunday this year, consumers won't be able to overnight things late that arrive on or before Christmas. The latest FedEx suggests a package should be shipped is December 23rd using same day shipping. For cheaper options, refer to the following dates:
Ground – ship by December 14th
Express Saver – ship by December 20th
Two Day – ship by December 21st
Overnight and Priority – ship by December 22nd
UPS Shipping Deadlines for December 25th
Ground – check UPS website for market specific information
Three Day Select – December 20th
Second Day Air – December 21st
Next Day Air – December 22nd
USPS Shipping Deadlines for December 25th
The deadlines put forward by the U.S. Post Office are nearly identical to last year, but only for the continental United States. Those shipping to or from Alaska and Hawaii should reference market specific information on USPS's website.
USPS Retail Ground – December 17th
First-Class Mail – December 17th
Priority Mail – December 19th
Priority Mail Express – December 23rd
Amazon Shipping Deadlines for December 25th
Amazon has not officially listed their cutoff dates, but per their 2021 schedule consumers can expect the following dates to apply. Note, these dates are exclusively for Amazon Prime members, and the date reflects the last day an order should be placed to arrive on time.
Free Shipping – December 15th
Two Day Shipping – December 22nd
One Day Shipping – December 23rd
Same Day Delivery – December 24th
In Conclusion
While none of the carriers have guaranteed packages to arrive by December 25th if you follow this outline, these dates serve as a general guideline for gift givers this Holiday Season. For those looking to have packages arrive earlier than the latest possible date, it's easy to extrapolate from these dates to ensure you're leaving yourself enough time.
The supply chain has been disrupted for some time, and we hope this helps make the 2022 Holidays a bit less stressful for you!