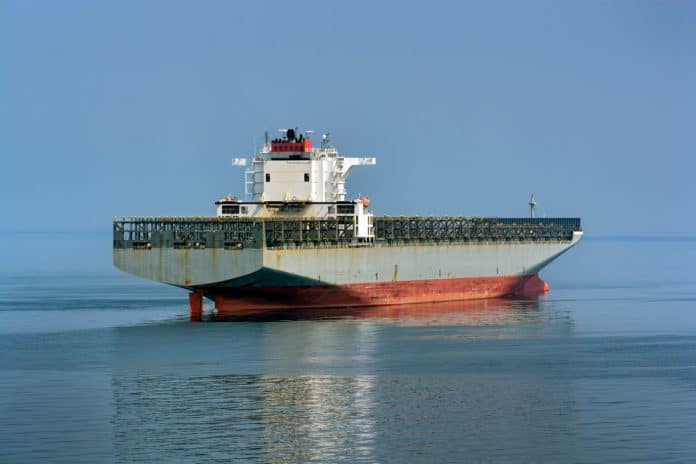 Since May 2020, at the beginning of the Covid pandemic, there has been a relentless import surge, month-over-month, which caught many by surprise. However, this was anticipated by us and covered at that time. Different commodities boosted shipping volumes and the reasons for this dynamic change were discussed on many in the industry.
But it seems we have come to the end of this extraordinary period which took freight rates from normal to its highest ever recorded levels because of the huge demand increase and limited capacity.
This demand seemed to be never ending. For example, even earlier this year, every importer was scrambling to find container space at premium levels and bring goods into the U.S. at all costs to meet order demand from large retailers and consumers.
The Slowdown
Inflation has put a swift end to this craziness. Just as, at the beginning of the COVID pandemic, changing consumer habits dictated rates and overall market condition we're observing the flip side of this situation.
As a result of inflation and negative future expectations, consumers started to spend more on crucial items such as food and healthcare rather than a new piece of furniture or a new TV. This caught all major retailers and big box stores off guard, and everything was forward shipped, and warehouses were full.
This shift in consumer behavior triggered major order cancellations and led to an abundance of space which pushed market rates to some of the lowest in almost 24 months. And this trend is here to stay for the foreseeable future. This comes during a time when we see capacity coming to the market in early 2023, which is also an indication that rates may not see the levels they were at last year around this time. This added capacity will be absorbed by new IMO regulations, as some carriers will need to retrofit vessels to be compliant. Carriers also have become more experienced at managing capacity through blank sailings. However, if the demand doesn't shift, we may be in import winter.
The Health Cycle of Imports
I think this whole situation will be short lived and import numbers will bounce back due to the following reasons:
The U.S. is the largest consumer market in the world and still depends on low-cost imports from Asia.
The supply chain and logistics usually move ahead of trends. If inflation is expected to start falling by the end of this year and go back to normal levels sometime next year, import shipments must have a six month head start to meet expected demand.
Importers would want to replenish their inventories prior to the Chinese New Year which falls on the last week of January 2023 this year.
Freight rates are falling and there will be an increasing number of companies that want to take advantage of falling rates.
Overall, the import slowdown is a typical and healthy cycle, as witnessed in 2008-2009 and 2014-2015. A catalyst occurs, import numbers jump, rates skyrocket, carriers order vessels, too much capacity becomes available, rates go back to normal levels, and so on. There may be other aspects of this cycle, however, at the end of the day imports always bounce back. Freight rates are another story, they are in free fall at the moment, and it is highly unlikely we will see the levels witnessed since the pandemic.
The Real Question
The real question is what was learned through the pandemic? Those companies who protected their clients and chose service over greed, who invested in their people and technology, controlled their costs even when the free money was flowing in, and finally who were able to invest in other areas during the worst supply chain crises ever faced will not feel the effects of this current contraction or it will be much less than others who did the exact opposite.