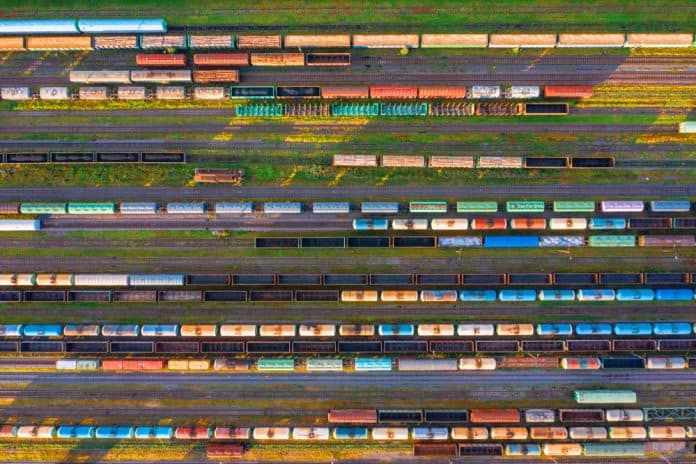 From retailers to chip manufacturers, folks from businesses owners to congresspeople are desperately trying to find new solutions in the face of what could be a devastating freight rail strike.
The Strike
Congressional lawmakers have said they'll work quickly to ensure they prevent the strike of tens of thousands of rail workers nationwide to combat the potential disastrous economic impact.
Rail workers, who have cited grueling and unpredictable schedules among their top concerns, say the extended time on the road and long stretches of on-call work have cut into both personal life and their wellbeing. Some have missed birthdays; some have gotten injured and don't have time to see a doctor; but most feel they've been overworked in recent years. The rail carriers' response? That these are things that must be taken care of while taking paid vacation.
While a three time per-year addendum was agreed to this past September, the underlying issue for rail workers is that they feel their stuck in a system that looks to minimize costs by understaffing and overworking its employees.
The Situation
Some consumer brands are being forced to abandon their Holiday shipping schedule, at least temporarily, as energy and focus have shifted to storing enough means of production to maintain their production schedule should railroads shut down. According to the Consumer Brands Association, a trade group representing multiple Fortune 500 brands, it's happening in the tech industry, food industry, and everywhere in between.
Retailers, which rely on the rail system to fill their warehouses and stores with both goods, ingredients, and parts, are considering shifting order lead times to be commensurate with a new schedule – trucking. "The logistical ninjas of the retail supply chain are experts at finding workarounds for disruptions—especially after the last few years—in order to ensure customers can get the things they want and need," supply chain expert Jess Dankert recently told CNN. Many retail executives feel they'll avoid disaster this holiday season, however, as they've already stocked up many of the goods that will be relied on locally.
Perhaps most critically, supply chain experts worry the supply of chlorine and other chemicals imperative to keeping drinking water safe. The American Water Works Association, which represents drinking water and wastewater systems alike, encouraged members to take "immediate inventory" of chlorine supply and coordinate with suppliers to ensure pending deliveries arrived in time as far back as September.
Moving Forwards
"The important piece to understand when it comes to contingency planning is there is zero elasticity right now in transportation," an executive Corey Rosenbusch who works in fertilizer said recently in a statement obtained by CNN.
The good news for all involved, from retailers to workers, is the pace at which President Joe Biden and Congressional Leadership are looking to tackle this problem. The two parties have individually expressed optimism that lawmakers will come to an agreement to prevent the potential wave of chaos this would have on the economy. According to some, intervention could come as soon as the weekend.