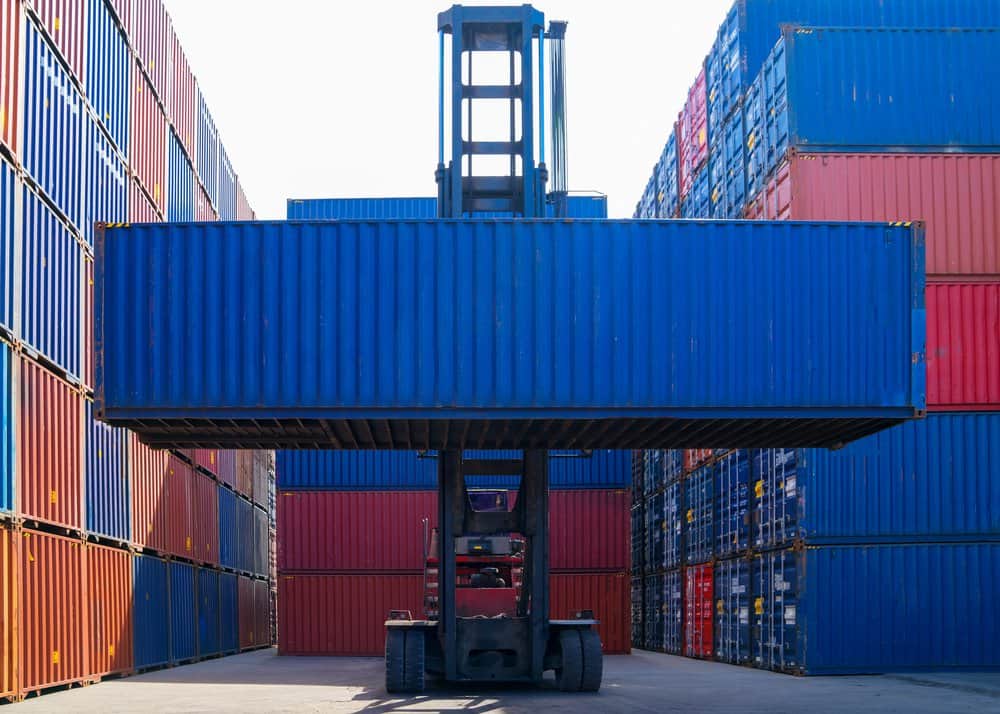 As 2019 begins, perhaps nothing is more important when shipping your goods, whether you are importing or exporting, than making sure the partner company you work with is the perfect fit.
For that reason, in 2019, we once again visit the topic of the differences between two types of partner companies: Freight Forwarders and Non-Vessel Operating Common Carriers (NVOCCs.)
Both Freight Forwarders and NVOCCs are classified by the Federal Maritime Commission (FMC) as Ocean Transportation Intermediaries. Due to their identical FMC classification, they are considered the same during most transportation procedures, but actually have a number of differences between them. These differences are especially apparent in the areas of international maritime and multimodal transport.
A Freight Forwarder is an individual or organization that can handle goods for an exporter or importer through different activities, such as:
Managing the movement of cargo from one point to another, despite the number of countries that the load travels through, and using one or more transportation modes.
Representing customers' interests in the negotiation of transportation contracts.
Taking responsibility for handling and processing all cargo documents, such as a Bill of Lading, port documentation, and permit documents.
Providing advice to clients of the correct use of Incoterms, letters of credit, bank clearance, and the safest and cheapest way to move cargo from point A to point B.
Using its warehouses or third party-warehouses to store customer cargo before and after a shipment. The load's movement between seaports, airports, and warehouses is the responsibility of the freight forwarder.
An NVOCC works as a carrier owning or not owning the vessels needed to transport cargo from a customer from a point A to a point B.
NVOCCs develop this activity by leasing or buying available space in existing containers to fill the space with cargo from its customers. Due to this fact, the NVOCC is considered a "carrier" and is responsible for the load in the eyes of customers, customs, and international authorities. Both NVOCCs and Freight Forwarders are similar, and an NVOCC deals with most of the responsibilities carried by a Freight Forwarder.
The following are the clear differences between Freight Forwarders and NVOCCs to consider as you plan your 2019 shipments:
Freight forwarders belong to the International Federation of Freight Forwarders Association (FIATA), while NVOCCs do not have an international association.
Documentation used by freight forwarders follows FIATA standards, while NVOCCs do not have a standard documentation format.
Freight forwarders are agents to shippers, while NVOCCs are carriers to shippers.
Freight forwarders do not operate or own containers, while NVOCCs manage or hold cargo containers.
Freight forwarders typically own and operate the warehouses they use for the cargo they load to and from airports and seaports, while NVOCCs do not own and operate warehouses. Only large NVOCCs that take on nearly all functions of freight forwarders own warehouses.
Freight forwarders around the world cooperate in their operations to reduce costs and improve time deliveries, while NVOCCs work independently, using agents or third-party companies to support them.
Freight forwarders may function as an agent of NVOCCs, but NVOCCs work independently and under their own responsibility.
The above differences apply for traditional freight forwarders and NVOCCs.
In 2019, the current trend, especially for multinational freight forwarders and NVOCCs, is to combine services and responsibilities of the two entities for a particular company, offering the combined functions of NVOCCs and freight forwarding to the client, avoiding the need for the client to contract both a freight forwarder and NVOCC for their customers' needs. Currently, the FMC is considering the idea of modifying the Ocean Transportation Intermediary classification, by standardizing these two types of services into one unified concept.